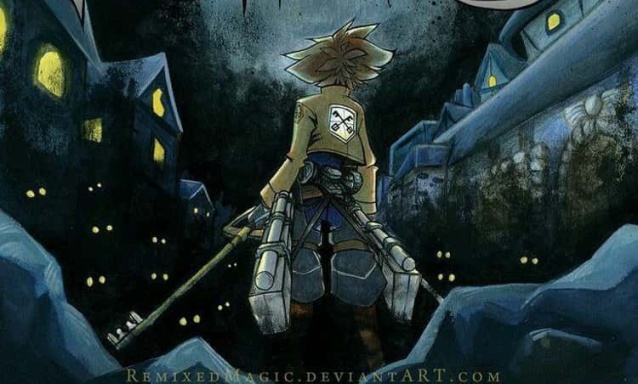 Joined

Jan 14, 2021
Messages

384
Awards

31
Age

29
Location
Inspired by the recent threads that reimagined Kingdom Hearts with Warner Bros and Nintendo, I've been trying to imagine what KH would've looked like if Square Enix couldn't get the rights to the Disney properties, and instead decided to fill the void with Final Fantasy. Of course FF does have a role in the series, but what if it was a lot more significant. This is what I have so far.

Worlds:
Olympus Coliseum=Gold Saucer
Monstro=Sin
Neverland=I Want to be Your Canary

Princesses of Heart:
Yuna
Garnet
Rinoa
Aerith
Lenna
Rosa
And of course Kairi

Council of Villians:
Sephiroth
Ultimecia
Kuja
Seymour
Kefka
Exdeath

Party Members and more:
Donald=Vivi
Jiminy Cricket=A FF9 Moogle
Huey,Dewey and Louie=Zenero,Benero and Genero

That's what I've got. I'm only taking Final Fantasy games that were available at the time of the original KH's release into account. I was trying to do the rest myself, but I figured I'd bring what I have to you all and see what you think. Who should be the King? What should the other worlds be? How about the second party member? If we can figure this one out, maybe we can move on to the rest of the series.