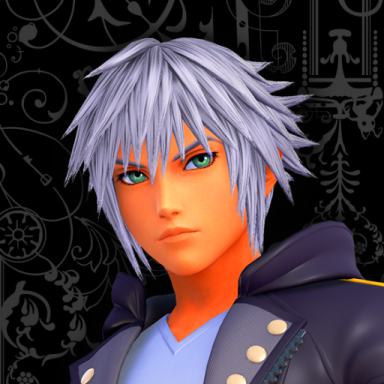 Joined

Oct 14, 2013
Messages

542
Awards

12
Kingdom Hearts 3 was a game where we saw nearly all of the games' protagonists and antagonists in one place. The game served as a medium for characters' resolutions, reunions, and departures. The game was heavily criticized for its storytelling and pacing, especially when dealing with characters that had so much buildup. As a result, it's possible that we will be seeing much less of many characters (not just Xehanorts) if Nomura feels that too many clutter the story. Thus, I wanted to discuss which characters do you anticipate on returning and possible character development/arcs. I'll go through my list.
Sora
- Obviously. Main character. KH3 heavily communicated the idea that Sora has a strong dependency for his friends, friendship, and wanting to help others. Those things were almost his demise in KH3D.
Sora: Well…my heart was aching. That's why I kept going.
Xigbar: Oh… Thank you, Sora's heart, for pushing him right into our clutches. Aren't hearts great? Steer us wrong every time.
In KH3, the Guardians of Light are quickly extinguished in the first run at the Keyblade Graveyard, leaving Sora and Riku the last two to perish. When this occurs, Sora yells in defeat and bursts into tears.
Sora: All my strength came from [Kairi, Donald, Goofy, and Mickey]. They gave me all of it. Alone, I'm worthless.
Of course, everyone is brought back and all (albeit someone) is well. However, we all know KH3 ends with Sora disappearing and waking up in a different world/universe, without any of his friends. Thus, I believe Sora's character arc in this game and possibly series will revolve around him finding his inner strength that doesn't almost entirely depend on friendship, which has gotten him out of basically all ruts in the series.
Riku
- His main character arc seems to be wrapped up so I'm not sure what there is to develop on. KH4/ the next saga will focus on the Foretellers who all had/have an obsession with eliminating darkness (and Darknesses) from the world. He'll likely contribute personal monologues and speeches about his inner darkness and it's something we all have to live with. Or he might begin to question and consider the validity of their goal. Hopefully, not the latter because that would be a tired shtick for Riku.
Kairi
- I have absolutely nothing of significance to say.
Ventus-
He's from the age of fairytales and seemingly harbors a Darkness within him. This is heavily suggested in Remind when Sora dives into Ventus' heart.
Sora: Darkness..? Vanitas?
However, I'm skeptical on if Vanitas merely a combination of one of the 13 Darknesses and Ven's own darkness or if Vanitas is just Ven's own darkness. Regardless, one of the 13 Darknesses is basically confirmed to be inside of Ventus. Thus, the returning Foretellers will likely have their sites set on Ventus. My question is of whether that Darkness chooses to sleep inside Ventus or if Ventus managed to take control and suppress the Darkness from taking control (which iirc is the case for the Foretellers who harbor the 7 strongest Darknesses). If Terra and Aqua aren't returning as important characters, I'm sure they'll return for emotional support at least.
We last see Ventus at the end of Remind where he, Aqua, and Terra venture into the Realm of Darkness. I'd assume this wouldn't be a good place to dive into if you have a powerful Darkness existing inside of you, regardless of whether he has power over it or not. The only person in the Wayfinder Trio to have existed in the Realm of Darkness with their mortal body is Aqua...which bring me to Terra.
Terra
- Terra might just be another victim of lazy storywriting post-KH3 if Nomura decides to throw him away, but I find it hard to believe if he were able to conquer the darkness in him that he was struggling to deal with throughout BBS. That struggle for control led him to be possessed by Master Xehanort for over 10 years. When Xemnas and Ansem SOD were defeated, Terra was recompleted along with Master Xehanort but (iirc) was immediately possessed by a time traveling Terranort (MX). When would Terra have had time to conquer the darkness? Yes he "set things right" in the Keybalde Graveyard (which wasn't even entirely his fault/responsibility to do so to begin with) but what about himself? Master Xehanort wasn't the only to possess him but so did Maleficent temporarily at the beginning of BBS.
To top it all off, he's supposed to venture into the Realm of Darkness (with Keyblade Armour at least)? Neither Terra nor Ventus were ever completely in the Realm of Darkness (to our knowledge) in their mortal, physical forms and putting them both there potentially sounds like a recipe for...disaster.
Aqua
: I had faith that she would be a returning character with some importance but that seems kinda washy now. Sora's dive into Aqua's heart tells us that she still suffers severe mental trauma from wandering in the Realm of Darkness for so long. We also last see her venturing into the realm of Darkness along with Terra and Ventus. She reassures Riku of her decision.
Riku: Are you sure about this?
Aqua: Yes, but don't worry. I'm not alone this time.
Skeptical of that. Will she be fine? Will Terra be fine? Will Ven be fine? Will she be fine if Terra and Ven aren't fine? But anyway lol
In KH3 main ending cutscene, we see that Aqua has placed the Master Eraqus' Master Defender in the ground as a memorial. We also see that Terra, Aqua, and Ven have left their Wayfinders on the Keyblade as a part of the memorial (I'll get to this later), We know that the Master Defender is pretty much an ancient keyblade that went through rounds long before Eraqus. Thus, I could see Aqua returning with a role of importance if she wielded such a weapon of significance (as in it's been wielded by people of significane in the KH Universe). Thus, it seems deliberate by Nomura to have that weapon placed in the ground as if he wanted to eliminate any important ties to her. Of course, Aqua or anyone else could always unearth it from the ground but we'll see. I feel like having the trio place their wayfinders on the memorial is also a way to "sideline" the characters as a trio but still pluck an important character (likely only Ventus).
It would have been nice to see some character express verbal hate towards Master Xehanort as he peacefully departed from the world (for the sake of character development, of course). Don't misunderstand this: all those characters are allowed to navigate their emotions in whatever way they want (aka whatever way Nomura writes them) and letting Xehanort depart peacefully is all fine and dandy but some variation would have been nice. What I'm thinking is something similiar to the ending of Season 8 of The Walking Dead (spoilers if you care):
[URL='https://youtu.be/sJ8CRkcl40g?t=235']Rick almost kills Neagan and decides to spare him[/URL] which results in Maggie erupting in anger and tears because she believes that letting him live in whatever scenario is too light of a punishment for his crimes. Not saying she should have been dramatic as this but yes variation is nice
This also would have worked well for Aqua because she seemed to adhere strictly to Master Eraqus' teachings (seemingly until she learned of what he almost did to Terra and Ven). Master Eraqus' obsession with eradicating the darkness only manifested darkness in his heart and it would have been very plausible to see Aqua go down a similar path.
Aqua (to Terra): What else is darkness, but hate and rage?
This would have also aligned nicely with the next saga's theme(?) of light, darkness, and morality/sacrifice.
I digress.
Roxas/Xion
- I don't see these characters returning with an important role (if they do at all). Remind tells us that the Twilight Gang has been searching Roxas and Xion's memories (which I believe will lead them nowhere) so it seems to me that this is just a way to sideline these two characters, which I'm fine with. I was satisified with their endings in KH3 and sidelining them would leave room for other characters that need the screentime.
Lea/Axel/Isa:
It was revealed that Isa and Lea went through shenanigans in BBS to become apprentices to free(?) Subject X, a friend that they met by sneaking into the castle previously. Eventually, she disappears and they get turned into Nobodies but decide to continue their search. Saix climbs the ranks to be as close to Xemnas as possible and Axel helps him get there. They discuss this before the Keyblade Graveyard battle in Kh3.
Axel: I helped you rise up the ranks, so I hope it paid off.
Saix: I'm afraid not, nary a trace...and then in time, I awakened to a new purpose.
After the battle...
Axel: I thought this was all for her.
Saix: At first. I sacrificed everything to try and track her down. You're the one who went off and made other friends. Left her and me both in the dust. It infuriated me how you just exited our lives.
Axel: I didn't forget you.
Saix: Yes. I know. You wouldn't do that. But...I was jealous.
We saw Saix to be more expressive, playful, and emotive in KH3 with insecurities and longings. The search will continue in KH4/the next saga but will Lea be as committed as Isa now that Xion and Roxas have returned? Will they come along for the journey? Either way, I hope we get to know Isa on a more personal level and would love to see him become a main/more important character.
And they should just make Isa and Lea a romantic couple because we all have eyes and can see it but anyway.
Marluxia/Laurium
- From the age of fairytales so will very likely appear next game. Will have likely regained most if not all of his memories and pursue his search for his missing sister which I assume might lead to interactions with "unreality."
Larxene/Elrena-
From teh age of fairytales. Currently has no personality traits other than being a b!tch or being thirsty for Marluxia's dack. She has potential. Come on Nomura, give her something.
Demeyx
- From the age of fairytales and is the Master of Masters Nobody (jk lol). iirc....we know very little about him. Xemnas tells us that they're somehow important but that isn't really displayed in KH3.
Xemnas: You four [Marluxia, Larxene, Demyx, and Luxord] are going to reveal your greatest secret: the ancient keyblade legacy that slumbers within you.
Luxord-
From the age of fairytales. We don't know his true identity or importance but he is possibly in the car with Yozora in that FFXIII Versus knockoff scene we in the secret ending of Remind.
Ansem the Wise and Apprentices
- I believe we've seen everything we need to in their story. They'll likely assist the protagonists in whatever technical or lore concerns the main characters may have but I believe Nomura has intended to communicate that they have been "redeemed" for their past actions already.
Namine-
Much potential, much possibilities but I believe she will be sidelined so won't bother speculating from Nomura's crumbs.
Mickey
- Duh. We have to have a keyblade wielding Disney protagonist and that's Mickey.Was tasked at the end of Melody of Memory to find out more information about Scala ad Caelum.
Donald/Goofy
- Duh. At the end of KH4's trailer, we see them searching and finding what seems to be Hades in the Underworld. Likely searching for clues about Sora's whereabouts.
Lingering Questions to Consider/Answer:
1. Do you think the storytelling will be better the next game/saga?
2. Are there any characters that you want to see?
3. Any specific character arcs you want to see?
4. Do you think any characters will side with the Lost Masters?