Last thread for now.
So, how is it possible that Vanitas, Riku, and MX (including his young MX form) all have the same stance? It can easily be explained that Vanitas adapted his fighting stance from MX, but what about Riku?
Keep in mind. Riku's fighting stance is NOT due to Xehanort. In KH1 when we fight Riku on Destiny Islands he has a different fighting stance, but yet in Hollow Bastion with the dark suit on (before being possessed by Xehanort's heartless, keep this in mind) he had MX's fighting stance. But why? Why does Riku have the same fighting stance as Xehanort? How is it even possible? And it's no connection to Terra. Terra has a completely different fighting stance.
What is the connection here? How is it possible?
Vanitas fighting stance: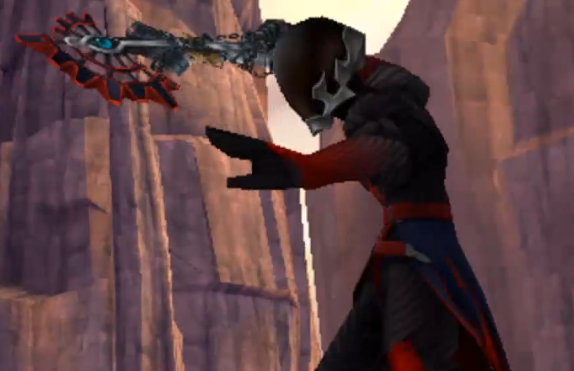 Riku fighting stance:
Master Xehanort and Terra fighting stance:
Clearly different. MX' stance just like Riku and Vanitas. Terra has a different fighting stance. Terranort has the same fighting stance as Terra for obvious reasons.
Also Young Master Xehanort has the same stance as MX (even when fighting him in KH BBS. It only looks "slightly" difference because he's holding two weapons instead of one.
Discuss.