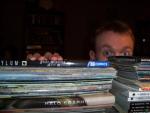 Joined

Dec 2, 2005
Messages

3,033
Age

33
Location
Website
No, they are not real. The Kingdom Key passed to Roxas, giving him Sora's Keychains as well. On their own, OathKeeper and Oblivion are false Keyblades. They are nothing. They represent a memory.

Kairi's Keyblade is the same thing. It is a False Keyblade. Nothing more than a regular weapon. Only the Kingdom Key, Inverted Key, Way Off Dawn Key, and the Present Key are TRUE Keyblades.

Kairi does NOT have a Present Keyblade. It would have been much more important. She didn't even use it on the door. Plus Riku GAVE her that Keyblade. She was NOT Chosen.

Her pure Heart allowed her to wield it, that's all.