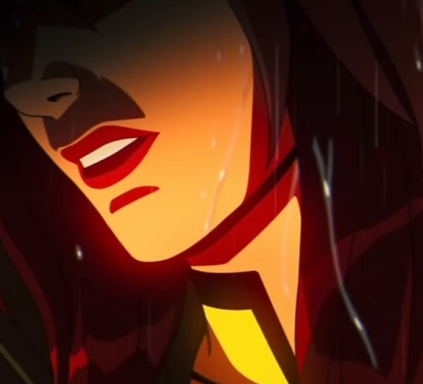 Captain Marvel is a lesbian send tweet
Joined

Apr 22, 2007
Messages

6,655
Awards

6
Age

27
You re-read them. Nomura never once said anything about it telling us of the next game. Just said it's deeply connected to Coded and the next game. Not that it was going to tell of that game. Re-read the interviews. Show me where he says "This game will tell you about KH3". He's even said himself that he's not sure where to go next with the series, obviously telling us "Yeah I don't know what to do next, so this game isn't going to tell you anything about the 'what happens next' that I have yet to think up."
Uhhh...
.
-- So is it possible that there will be another game connecting BbS and KH1? And might that be KH3...?

Nomura: Who knows? I already have ideas for the next installment. But since Birth by Sleep isn't even out yet, I don't have to think about it until awhile from now. Recently everyone kepts asking me when I'm planning on coming out with KH3. Even though I'm currently busy with Final Fantasy versus XIII, I'm also thinking that it's almost time to start thinking about it seriously. Though it's entirely possible that the next game in the series won't be KH3.

-- So what will it be?

Nomura: I can't say that quite yet, but it will be more "offical" than a side story. I actually told the producer this recently, and he said "...what?" It's the mystery KH. (laugh) Of course, I am also thinking about KH3.
– Let's talk about the trailer that premiered at the end of the year event. The mobile contents of Kingdom Hearts Coded, it seems the last episode will be distributing soon.

Nomura: Coded is approaching the climax more and more. There's a deep collection between Coded and Birth by Sleep, they're both connected to the story taking place after Kingdom Hearts 2.