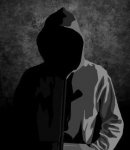 Joined

Jul 28, 2008
Messages

3,666
? You sound really confident of yourself.
Confident? No, I'm just aware that most of the pretty girls are attracted to the muscle bound guys than they are to normal guys. Its not a good thing but it is what it is.
I'm not scared of life, or of getting hurt. Obviously not, since I have gotten hurt before. That doesn't mean, however, that I'm stupid and that I'll aggravate a problem when I don't even know what the problem is.

You forget the fact that he doesn't know why his leg hurts, and that the doctors don't know what it is. It's not about being careless, when he doesn't know what not to do to not make it worse.
He said it himself that the doctors says its fine so it won't aggravate it will improve since working out makes you healthy and will make his leg more athletic.
Also, you suggested the gym simply so that he could pick up girls, as though that solves any of his social/depressive problems.
I suggested that he go to the gym so girls can look away from his eye and toward his muscles and the smarter ones could look away from his eye to his dedication and will to not give up after losing his sight in his eye.