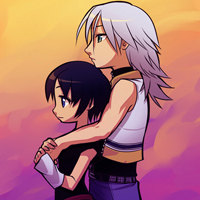 Joined

Jan 31, 2008
Messages

16,306
Awards

5
Age

37
Location
Website
A friend of mine, basically my best friend since junior high (ages ago...) is slowly yet surely progressing through the series. He finally finished KH1 a while ago and is now progressing through Re:CoM.

My question is as following (and is up in the poll..):

Should I have him play Days afterwards, as it links directly to post-CoM events, or have him play KH2 and only later see the whole picture?
I played Days second and I enjoyed both games enough but I do have to wonder how playing Days first would influence his impression of KH2.

Opinions please?