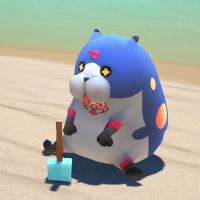 trapped in revamp hell
Staff member
Joined

Nov 1, 2009
Messages

17,764
Awards

36
Okay, to start things off, I'll say this: I'm not asking for sympathy, nor is this an invite to any jerkwads who happen to pass by just to leave a remark telling me to get over it or just shove it into my face. This is just to relieve some stress and tension.

So it's like this. Today was my last day of school for the quarter. After 12:00PM, I was officially off for a week. Hop on the train, get home, only to find out my house was broken into, and I was robbed.

Here's the kicker: my parents' room were the main target. For some reason, they ignored everything and went straight there, pretty much tearing apart the room to find all the loose money and credit cards they could find, as well as check books and the key to the safety box at the bank. What I lost? About $200 I was planning on depositing at the bank, and my PSP and all of its contents, including the battery, the 4 GB memory card with about 200 hours of game saves, and the Birth by Sleep UMD. Also, our front door is pretty much destroyed. My brother luckily, didn't lose anything.

It doesn't bother me that I lost those things since they can be easily replaced, but the PSP in particular had a lot of sentimental value. Hard to think I'll never get it back. Turns out despite being a rather quiet neighborhood, burglaries do happen quite often.

That aside, we've cleared up everything at the bank and cleaned up the mess from the burglary and what was left by CSI (who failed to find any trace of evidence by the way). So I'm getting over the fact that I've lost some items. I shouldn't have put so much sentimental value into them, but to be honest, I am rather depressed about the entire situation.

If you've read the entire thing, then thanks for sitting through my borefest. I didn't really expect anyone to, but thanks anyway. I guess I'll talk to my parents about using some of my money to replace what I lost. I should be thankful our insurance will cover this.

Edit: Wow, I feel a lot better.