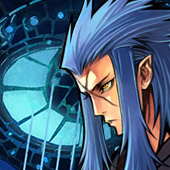 Joined

Jun 28, 2012
Messages

100
Location
Re: Confusion with Lea in Dream Drop Distance. Spoilers.
I've double-checked
a
bunch
of
other
screenshots
and
art
, and they're rounded there. Whatever "pointyness" you might have seen in your images is probably a stylistic choice for the hell of it (I've seen it in CoM artwork too, and some others), instead of being story-related. My point (lolpuns) is that if your theory
were
the case, I think Nomura would have made it more obvious and consistent, like he did with Xigbar and Saix.