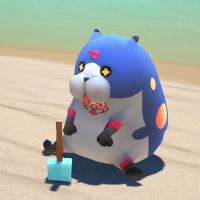 trapped in revamp hell
Staff member
Joined

Nov 1, 2009
Messages

17,751
Awards

36
Well, this certainly is odd! When you think about 7-11, you'd generally be reminded of an everyday corner convenience store, would you not? Let's take that misconception out of everyone's heads with this little tidbit. In Japan, not only can you purchase games, but they've also offered up a special deal.
By preorder at 7-11 from January 21-March 11, you'll be able to purchase KINGDOM HEARTS HD 1.5 ReMIX at the discounted price of ¥6,280 (roughly $67.64 USD), down from ¥6,980 (roughly $75.18 USD) and receive a PS3 custom theme as well as a serial codes for items in the KINGDOM HEARTS PC browser game.
There's a limit on two copies per person so if you're willing and able, head to 7-11 and place your order as soon as possible!
Thanks Zephyr and goldpanner!
Edit: goldpanner has translated the description on 7-11's product page:
KINGDOM HEARTS -HD 1.5 ReMIX- for PS3: PREORDER EXCLUSIVE 

Product name:

Kingdom Hearts -HD 1.5 ReMIX- for PS3

Pre-order period:

~11th March 2013 (Mon) until 10:00

Release date:

14 March 2013 (Thu)

Price:

Manufacturer's suggested retail price ¥6,980 ⇒ 7-Eleven special price ¥6,280

7-Eleven Original Bonus:

Product code for downloadable original PS3 custom theme

Product summary:

Kingdom Hearts -HD 1.5 ReMIX- is three titles in one! The first two titles in the series and an extending story make up three titles to enjoy on your PS3!

 

Kingdom Hearts Final Mix: The first title in the series!

 

Kingdom Hearts Final Mix, the North American version of the first title of the series with a great deal of added content, was released in 2002. This HD remaster has more new features!

 

Kingdom Hearts Re:Chain of Memories: The second title in the series!

 

The second title in the series, Kingdom Hearts Chain of Memories, was released on the GBA in 2004. This is a HD remaster of the 3D full-remake released for the PS2 in 2007, Re:Chain of Memories!

※Sold included with Kingdom Hearts II Final Mix

 

Kingdom Hearts Three-Five-Eight-Over-Two: The tale that connects to KH2! Enjoy the story as a HD video title.

 

The story of another protagonist, Roxas, released on the GBA in 2009. The important scenes have been recorded as this video title!

Attention:

※Preorders limited to two copies per customer.

※There are limited numbers so please place your preorder soon.

※There may be unavoidable changes to the final product. Please understand this beforehand.

※Images are of the unfinished product.

※If not specifically indicated, the price of all goods includes tax.
Source: ArikaMiz and bKvEBVAvUq