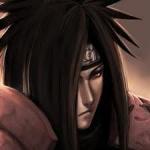 Joined

Nov 28, 2008
Messages

6,422
Awards

1
Re: [Spoilers] Jump Festa 2012 Coverage!

Okay guys, Tron Legacy was described as sub world which means a world inside a world, right? So don't worry, if Lea/Axel is in Radiant Gardens castle and this is taking place in the present then it may be likely that Tron Legacy will be located in Ansem's computer just as the Space Paranoids in KH2 was a sub world inside Radiant Gardens.

Which means in the Realm of Sleep there are still plently of spots for other worlds.

I think we need to wait for the actual trailer to surface.