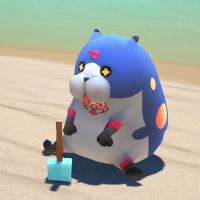 trapped in revamp hell
Staff member
Joined

Nov 1, 2009
Messages

17,750
Awards

36
Re: [Spoilers] Jump Festa 2012 Coverage!
I just re-watched the 3 musketeers and I think that when Neku say that mickey have abounded Riku then Mickey is really trapped in that prison where he's about to drown.
Neku never said anything of the sort o____o If you're referring to Joshua telling Riku that Mickey gave up on him, that was a mistranslation. The correct line would be
Mickey's not giving up, is he? If you give up on yourself, it's the same as giving up on the world.
Just to clarify~