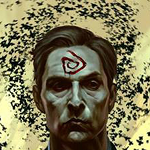 Joined

May 16, 2007
Messages

5,612
Awards

4
Location
CROWN STICKERS? SHIT JUST GOT REAL.
A new boss? I bet it's Sephiroth.
Not on your life. They added him in KH, they had him in from the start for KH2, why in God's name would they do it a third time?
I agree, fighting Sephiroth is getting old but I have to put the plot before my own desires, so for the sake of Cloud and Sephiroth's side story making sense i'd rather Sephiroth be the new boss to explain his and Cloud's KH past.
You mean like how they needed Atlantica in BbS to explain how Triton knew about the Keyblade.
It's not even fit enough to be considered plot, just pure filler. We don't need an explanation of their past, I'm more than happy that they haven't been able to whore out their cameos in BbS.