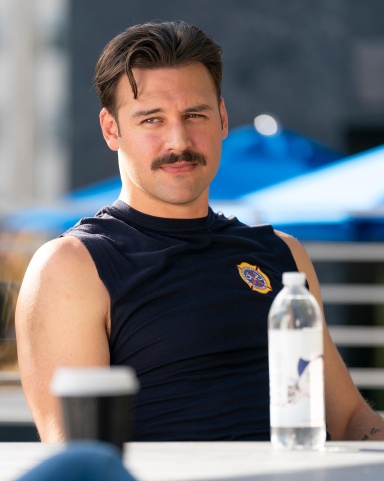 written in the stars
Staff member
Joined

Jul 13, 2008
Messages

35,522
Awards

96
Age

32
Location
Website
By the way, Garland's VA in this game is the same one he's had since Dissidia, right?
Yes, Chris Sabat is back as Garland. Phenomenal decision by SE. (the only good one tbh haha)
I honestly just wish the main characters looked better... I hate their designs.
The only one I like is Ash, the black man. I think they could render his hair better, though.
But yeah, these designs lack any character or uniqueness. It feels like somebody looking at westerners as a whole and coming up with this as the generic idea of what a westerner looks like.
Not-Promoto is just a prettier looking Ninja and Jack is the least inspired of them all. He's just a white guy.
What kills me is this game is being sold as being bold and different, but all I see is a bunch of generic designs in a game with early PS4 graphics and a bland color scheme that reminds me of 90% of PS3 games.
Perhaps there IS more to this game. I think the marketing team failed to sell this, though. This was not the best look at the game.
The vibes I'm getting from most of Square these days (though FF14 seems immune right now) is they're overworking some... certainnn creative staff and the juices are running dry all around. They're making too many mistakes all at once and it's not a good look.
Agreed. They need to give Nomura a vacation. I love his work but SE is grinding him and others to nothing.