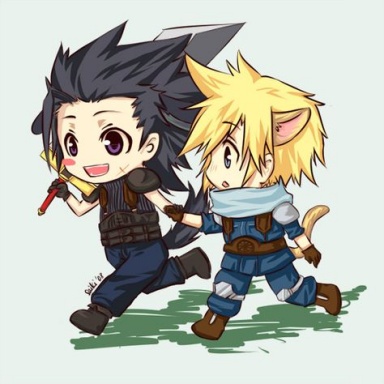 Joined

Jul 1, 2010
Messages

3,141
Awards

16
The MAJOR problem with the Rod in KHFMPR is not getting Second Chance until level 90. That's a real killer. I'm doing a playthrough with no continues, equipment changes, and on proud. I picked the Rod for the MP boost however I'm starting to think the Shield may have been a better option.

Reason being is that you can get accessories at Max Lvl to max out your MP, but nothing can increase your Item slots. Also not having Second Chance for basically the whole game is awful. Totally awful.
After doing some research, I am happy to tell you that not getting Second Chance until level 90 is not a problem at all. But first of all let me correct you. You cannot max out on MP if you pick anything but the staff. I have no idea where you got that idea from. You can equip the very same things regardless of what you picked and as such those who went with the staff will always get 2 more MP since there is technically no cap for this stat.
Now that we've got that out of the way, let's move onto why you don't need Second Chance! You see, equipping Zero EXP grants you immunity to one-hit KO's as well boosts your strength to make up for the lack of experience. Cheap but incredibly useful!
So in other words just pick the staff, drop the sword and abuse the unintentional benefits of Zero EXP and you will end up with the strongest Sora without any major sacrifices