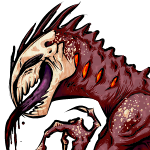 Joined

Aug 10, 2009
Messages

8,398
Location
Okay, lately my Mom's been nagging me about how I never talk and how I'm an antisocial depressed girl. Let me clear this up with some things she never notices; I'm constantly chatting with my sister, be it nonsensical or otherwise; Whenever I'm outside I do my best to socialize with the kids considering I'm the only teen in my entire neighborhood who actually goes out; I can even hold a conversation with adults on big matters and in some cases, warp their minds towards a thought that they never even touch upon normally.

Even online, I socialize with people. Like what I'm doing right now telling you this stuff.

Why am I complaining about such a small issue? Because my mother always calls up my Father who's off in Iraq on this subject. I admit, my daily conversation with her consists of "Goodmorning" "How's the *Insert videogame she's playing*?" "Goodnight."

This ticks me off because instead of having a pleasant "I miss you and what're you doing today?" chat with my dad, she gets him riled up to where he has to ream me over my social life and I can't do anything but just sit there and listen.

I just need some suggestions on how I can fix this. I wanna do something, but I just don't know what to do or how I can say it without ticking off my overly sensitive mother. I'm afraid that if this does keep up, I will end up with some very big family issues as an adult and keep in mind I'm only 14, so I can't really do anything big with them.