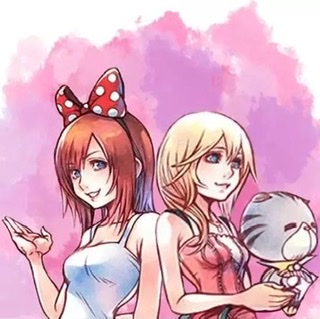 Joined

Jun 17, 2007
Messages

5,379
Awards

8
Age

30
Location
my ex-boyfriend keeps bugging me. i know this sounds like i'm being a total prig but since i broke up with him in may he's sent me at least four emails (with full paragraphs) condoning my decision, then condemning it, then coming to terms with it, then questioning it. they always seemed to be like 'okay, after this i'll leave you alone, but i can't sleep unless you tell me: did you really love me! did i waste my money! blah blah etc' and every time i responded it would always be another WAIT ONE MORE QUESTION THEN I'LL LEAVE YOU ALONE!
i went through several bouts of this, reassuring him that i did enjoy the time we spent together and i didn't lie when i said i love him and all those bananas and he even wrote a tumblr post about how he was just upset that he was out $300 (an exaggerated amount for gas/food spent in 6 months over a girl) and wouldn't have anyone to make out with this summer. he wrote about me a lot on his tumblr and it was mainly about how i ruined his day-to-day life. essentially he is very disappointed that he won't have a girlfriend to spend his last summer before college with. i told him how stupid that was and he seemed to understand.
i was at my friend alix's recently and he messaged her on facebook about whether one of our friends (zoe) would date him. one of my best friends, weirdly? he talked all about how he was over me and he thought she was cute and he wanted to get out and have fun again and whatever. (alix told him that was a very bad idea to start a relationship with a junior when he's going to college in the fall but it was his decision so whatever. he was like oh okay)
so tonight i get a message from alix that he's been desperately messaging her, trying to get me to talk to him ONE LAST TIME (how many times have i heard one last time now) and how he wishes i would explain again so he doesn't feel like he was used. this is after i sent him all those replies to his emails and stopped responding to his constant tumblr messages and texts about how he
wasn't
used and that he needs to stop distorting the past because of his own insecurities and i am just fed up. i am sick of having to tell someone what happened when they were there for it themselves. maybe he's gonna mess up his memories of what happened and make them all dark and gloomy and turn me into a terrible person but i know that's not what happened, and it seems like no matter how hard i try i can't get him to see that.
so i told her that i don't want to deal with it. she's probably going to be upset with me for not having patience with him, and he's probably going to be upset too but i don't care he can go try and date zoe and be disappointed because she won't go out with a guy that has that many insecurities anyway
sorry i had to rant okay khi here you go heres some personal life to chew on and answer if you feel like i am pitiable at all uguu ganbatte