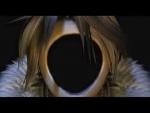 Joined

Apr 18, 2006
Messages

3,886
Location
Okay, so for any of us that has beat the game on proud or done 100 percent journal and beat game on standard, we have seen the secret ending. These three people in armor come and grab keyblades and see a guy in a black cloak (or something like that). Well I think they are letting on more than we know. For instance, the armor that Xemnas was wearing in the final boss battle, and the armor the three people were wearing in the secret ending kind of looks alike (except for some details and color but whatever), maybe all four of them are in another group or organization that is doing something (the knights of the round table lol). That would be very unoriginal of Square Enix, but I think the armor of Xemnas and the three keybladers is somehow connected.
Also, as we see the unknown person walk towards the keybladers, he is kind of blurry and not exactly in physical form. I think it is Zexion about to transform into something else, like a giant creature to destroy them.
Please no flamming in this thread *cough*.:KL:. *cough*, and add on to my theory or say some things that were confirmed by Nomura. Also if this theory has been already said please say so, and I'll shut my mouth. Okay?