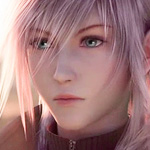 Joined

Oct 2, 2005
Messages

18,306
Age

34
Location
Website
People you can reply to Dusk's fate!
This is a fan fiction where you decide the main character's fate. This is the lowdown of Dusk. But I will introduce more characters as the story goes on.
Name: Dusk
Age: 13
Nickname: Lone
Gender: Male
Weapon: Sword
Appearance:
The Story of "Lone"​
Some say the world will end in fire. Others say the world will end in ice. Who knows? It comes back to me in the blink of an eye. Bits and pieces reveal themselves as my dreams keep recurring. But they're almost like nightmares. I was a normal kid until Nebula made sure I was changed forever. My parents were dead and I had no one. I was chased by Nebula soldiers and then they managed to kidnap me. My life hasn't been the same. No longer am I the human, Dusk. I am now the stranger and inhuman creature in the world called Lone.
Dusk is on a mission to seek revenge on Dr Regal, the man responsible for changing him to what he is now. With old and new friends, he is about to set off on a journey to find and regain his lost memories that were taken from him. But he must be very aware that there are people who will want to destroy him ...
Chapter 1
A window was smashed at Nebula Corporation and a young boy of thirteen years old fell down. A normal person would've died by making a hundred foot fall. Well, Dusk didn't die. He had changed. He was different to normal people now. He yelled out in pain.
Dusk ran for it. He knew that Nebula soldiers would be coming. He was still wearing the clothes he had before he had been changed to what he was now.
Have to make a move here. It's like hide-and-seek ...
Dusk growled. He jumped at several soldiers. Fire appeared from out of his hands. "Alchemy, huh?" he smiled. He sent the fire at the soldiers and they ran off.
It began to rain and thunderstorm it down. Dusk ran knowing that he had to find a place to lay low. So he did.
He went into the sewers and hid there for several hours.
What had they done to him?
Why was he different?
"No one knows that, except Regal," he groaned. "I'll kill him."
Dusk survived for several days, but he was becoming weaker. He was hungry, thirsty and exhausted. "I have to go on," he kept telling himself. He came to a house and fell.
A man came out of the house to pick up his milk, but saw Dusk lying there.
Should the man:
a) Take Dusk in?
b) Leave Dusk to die?