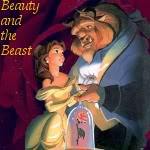 You will open the door to light!
Joined

Jul 17, 2006
Messages

2,131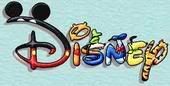 The Magical World of Disney Role Play Thread​
I am now accepting new templates!! So if there is anyone who wants to join you can do so! xD
It's your summer vacation. You are at Disneyland and you are mesmerized by all of the Disney magic that surrounds you. While you are in the park you will meet and make new friends. You will also meet familiar Disney characters from your childhood. But although you are having such a magical time, something is dreadfully wrong. The characters not only seem a little too friendly, but at times they seem a little too real. All the Disney parks have a dark secret, and it is up to you and your team to get to the bottom of what it is.
-Plot-​
"Fantasy and reality often overlap, Disneyland will continue to grow as long as there is imagination in the world," and with imagination... the world will also become stronger. Walt Disney was right, more so than he knew. When Walt Disney created the Disney parks he placed many hidden secrets inside. One of them being hidden Mickey's but the others weren't quite so innocent. Not long after creating Disneyland, Disney noticed a pathway, a pathway to great power. The only records about the pathway remained in Walt Disney's desk.... unknown to everyone, even Mickey.

Everyone always commented on how much they loved the Disney magic one would feel upon entering the parks. But most didn't realize that the magic was real. Disney realized that the imagination of children had brought his characters to life. Many people have even remarked that the Disney magic died with Walt Disney himself, but that appears to not be the case. When Walt Disney died he locked the pathway to ultimate power with his own life force. With his dying breaths, Walt entrusted Mickey with several keys. If needed the keys would allow those with young hearts to unlock the pathway.

The Disney characters are alive! The Disney characters come alive at night and walk the park freely just as they all would in their respected films. But someone is messing with the way things work. Notes that were left by Walt Disney himself ended up in the wrong hands, as a result someone started contacting and finding the villains of the Disney movies. Walt Disney entrusted the notes to Mickey who hid them somewhere within the parks, but the notes were found and put on display. For some reason the characters are now waking up during the daytime when visitors to the park are still there. In fact, Disneyland is now staying open later then usual, so the characters are disgruntled because it gives them less time to move around and to be themselves.

The characters don't know who's causing the trouble, and the visitors don't know how much danger they are in. It's going to be up to the good people visiting the park and the good Disney characters to get to the bottom of this. The guests are in real danger. There are only a select few who could be causing the trouble. Either it's a cast member, a Disney character, or it could even be one of the respected Disney Imagineers. Well, whoever it is needs to be stopped, and the guests only have one day to stop him. Mickey is trying to prevent the key pieces to be found while in the mean time they search for heroes with young hearts and strong imaginations to provide peace and sanctity. Who will awaken and save the day, where did Mickey hide the pieces, Will the Disney heroes be able to find children true enough to carry out the duty?...

Rules​
-This is supposed to be a fun RP; especially for those who are Disney lovers.
-You can be an original character (preferably a child rather than an adult, but adult characters are welcome)
-You can also be a Disney character. Whoever is a Disney character will help me make up the secret to the Disney parks. I have this idea but I have no idea where to go with it. I need other creative minds to help me make this plot as we go!
-Keep it PG-13!
-Respect each other
-Follow all of the KHInsider forum rules; I do reserve my right to kick you out of this RP at any time!

This is supposed to be a fun RP and I don't want any problems. If you don't like Disney then this isn't the RP for you so you should move along!
My Template:
Name: Malik Jordan

Age: 12

Appearance: Dark Brown skin, almond colored eyes, and wears his hair in cornrows. Malik usually wears glasses but for this trip he will try to wear his contacts. He is really intelligent, quiet, and good looking. He's wearing bright green shorts and a white t-shirt to match and Jordans. His watch is a Mickey Mouse watch with black band.

Personality: Malik is a very shy boy. He is quiet and likes to keep to his self. He is quite good looking but he doesn't know it. He loves Disney and has been in love with all of the Disney classics ever since he was little. Malik has never been to Disneyland. So he is excited to go for his first time. He hopes to meet new people while he is there. And he can't wait to see the show Fantasmic!

Bio: Malik is from an adopted family. He has never known his biological parents. The family he was raised by was a White family, but he loves them so much that he doesn't even notice color. Malik is an only child. For his twelfth birthday his parents decided to send him to California to go to Disneyland for the first time. Mailk is going with his cousin Sharon and her step-brother Mike.

_______________________________________

Name: Mickey Mouse

Age: 80 (DOB: 1928)

Appearance: http://i118.photobucket.com/albums/o108/spyells/Disney/tn_mickey34.jpg

Personality: Mickey is a happy fellow. He is purpose driven and likes to get things done. He is not shy and is always doing his best to look out for others.

Bio: Mickey was created in 1928 by Walt Disney. Ever since his inception this famous mouse has been in numerous videos, games, and shorts. Mickey's first appearance was in the cartoon "Steamboat Wilie" on November 18, 1928.

Original Characters​
Spyells - Malik Jordan ; Sharon Tyler ; Mike Tyler
Dead Ascension - Joshua
Ringleader Man - Kyle Suzuki
Bleeding Soul - Derrick Johnsin
Chromatic_Chaos - Mathew Donovan
Ordeith - Nikolay Belikov
revarai20 - Jane Emily Youngslet
rpgangel - Emilia Dela Rosa
kingdomkeylight - Alex Masen
Candy Fair - Jessica (Jessie) Mallowken
Pheonex - Tayler
TwilightDusk - Sarah Fyust
Way To Twilight - Flynn​
Disney Characters​
Organization_42 - Captain Jack Sparrow ; Ursula
Chromatic_Chaos - Mushu
Spyells - Mickey Mouse ; Minnie Mouse
MelodiousNymph - Alice
kingdomkeylight - Emperor Kuzco ; Jafar
Pheonex - Maleficent
Chi-Chan - Ariel
kingdomfighter5 - Simba ; Oswald the Lucky Rabbit ; Evil Queen
Way To Twilight - Goofy
Hikari - Tinker Bell
Ordeith - Chernabog​
Fun things that are included in the Disney universe​
-Hidden Mickey's! (If you know what these are feel free to 'find' them throughout the RP in your posts, but Hidden Mickey's aren't all 'Mickey Mouse's' some are other Disney characters and references to Disney media as well)
-Secrets (Not the one for the plot, like the one that Walt Disney is actually buried at Disneyland [although I forgot what spot xP] if you know of a few, feel free to actually 'look' for them in the RP)
-You could even include things from you own experiences from any of the Disney parks. If you've never been to Disneyland Anaheim or to a Disney park period, but you love Disney, just use your imagination. That's what we'll all be using anyway, and you can never go wrong with that. xD

Pretty much just treat this like a day at one of the Amusement parks. So Have Fun! Because that's all you can do is have fun! :lol:
Last edited: