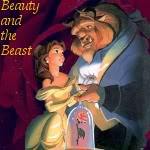 You will open the door to light!
Joined

Jul 17, 2006
Messages

2,131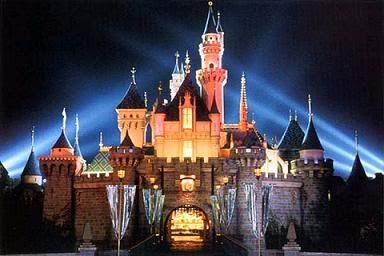 Malik stepped out of his cousin's car. His almond colored eyes twinkled with excitement as he looked up toward the sky. Today was a sunny day. Malik placed his backpack on the hood of Sharon's Lexus RX as he waited for her to get out of the car. Today will be a good day. Malik thought smiling. Sharon smiled as she got out of the car, her blond hair flowing behind her. She knew that Malik was excited; he had always dreamed of coming to Disneyland. Mike, Sharon's step-brother, hopped out of the passenger side of the car looking bored and out of place. Mike was seventeen and felt that Disneyland was for small children. Malik smiled at him noticing Mike's spiking black hair and his black shorts, black shirt, and red and black checkered shoes. Mike rolled his eyes in Malik's direction taking in his brown skin, green bright shorts, and his shirt.

"Let's go! Let's get this over with," Mike said sounding irritated walking ahead to the trams boarding area at the edge of the parking lot.

He reminds me of a skater boy or maybe one of those emo kids, Malik thought in amusement. Sharon started walking and locked the car door with the remote as Malik happily followed her pass the Timon sign over head that read row eight.

This is stupid, Mike thought giving Malik an annoyed look as they walked, Why did Sharon drag me here anyway. I would rather be hanging out with my friends. She's twenty-five she's too old to be here herself! And she had the nerve to tell me that no one is ever too old to love Disney, because she feels that everyone is a kid at heart. If she hadn't made me come she could have saved some money. Disneyland is expensive anyway. I'm not going to have any fun. Mickey Mouse is for babies.

As Mike thought negative thoughts, Malik took a look at his favorite Mickey Mouse watch on his wrist. His watch read 8:00 A.M. so he was rest assured that they had plenty of time to enjoy their day. Malik was a huge Mickey fan and couldn't wait to meet him. He didn't care if Mike thought he was too old for Mickey. As far as Malik was concerned no one was ever too old to love Mickey Mouse.

"Well, this looks like the tram station," Sharon said smiling happily coming up to the group of other people who were also waiting for the next tram.

"Yup," Malik said happily taking his camera out of his backpack. He put the camera lanyard around his arm and tightened the strap to make sure he wouldn't lose it. Then he placed the neck strap of the camera case around his neck. Now Malik felt he was ready to start the day. His face brightened when he saw the approaching tram.

"Here we go!" Malik called out excitedly to his cousins and the group at large.

Sharon grinned and Mike rolled his eyes.

"This is going to be a loooooooooooong day," Mike sighed shaking his head.


Last edited: