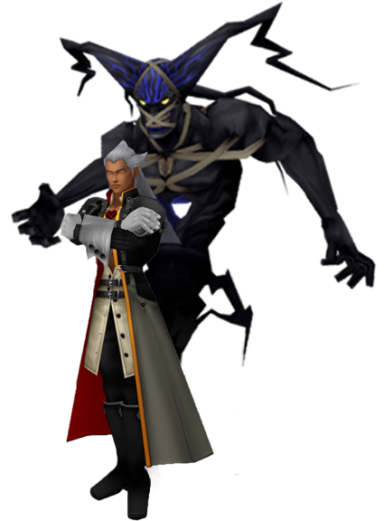 Joined

Mar 16, 2014
Messages

136
Awards

3
Unversed- Those that are not versed in their own existence. They are called this because they are not their own beings, rather they are tied to Vanitas. Their existence it's well-versed.

Although we know "Unbirth" was nothing more than a mistranslation, it would've been cool if Normura changed his mind and actually called them Unbirths. The name still could work for Unversed and here's why ....

Unbirth- Those that are not born with their own existence. They would be called this because of their ties with Vanitas just like the Unversed meaning had to it. I personally think Normura could've renamed them to Unbirths based on the fandom. And the reason is it goes very well with "Birth" in "Birth By Sleep" just like "Heartless" fits very well with "Kingdom HEARTs".

From time to time, I still like to call them Unbirths to be honest because I am a long time fan and it to me makes more since. I actually call them Unversed/ Unbirths.

Anyways what do you guys think of how this could've went?