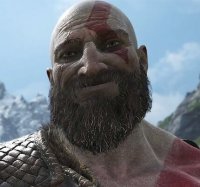 Joined

Jun 30, 2008
Messages

12,681
Awards

44
Age

25
Re: The Official VA Discussion Thread - What VAs do you want to see return for KH3?
And you would be mistaken, buddy.

I was shellshocked and hurt when I learned both of them died. I yelled "HE DIED?!?" when I heard the news. The trouble is that this is just a topic some want to discuss. I discussed it too soon and too rashly in the original Leonard Nimoy thread. Nobody wants to offend Nimoy, Ohtsuka. They know they were loved. Leonard was our honorary grandfather, after all.

So according to you, when can we talk about this?
there is no statue of limitations on discussing it, we can talk about anytime like we have been, but it seems as if many people's first thought was who his successor would be. i never said you or any other fan was uncaring one way or another however i was only pointing out how shallow a lot of fans can be.
@sephiroth0812: same as above paragraph. also on the subject of wayne allwine, there wasn't a doubt people would speculate after his death (similar to present case), the only difference being, he was always going to be replaced. he was mickey mouse's third voice and the KH series' beloved king is as popular as ever.
personally, i don't believe there is such a thing as "too soon", but there is a thing called common courtesy many of us seemingly don't practice.