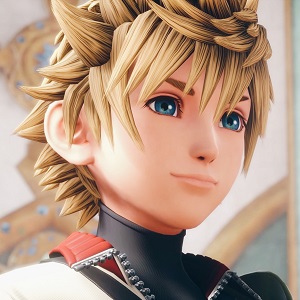 Joined

Oct 22, 2010
Messages

10,531
Awards

37
Location
Nobodies being able to grow hearts is not a retcon, that it is possible for hearts to be born in existences that should not have one (like Data-Sora in Coded for example) when they have strong connections was already hinted at before, even as far back as in Chain of Memories there were subtle hints to that and they don't all involve Roxas.
As for Axel, emotions can't be "developed" and remembering them allows you to act like you feel them (like most of the other Nobodies do), but not really feel them. For that, a heart is needed and crying tears (which Axel did) is the confirmed proof that someone has a heart.
Not to mention that the notion "Nobodies fake their emotions" isn't really contradicted at all since while they are capable of it not all Nobodies actually did develop an own heart.
Xemnas also pointed out that there were individual differences between them and it seemed at in some of them hearts were about to develop.
When Sora confronts Xigbar about it the only ones developing hearts who are really "confirmed" in-game are Roxas, Axel, Naminé and Xion.

Xemnas' goals have also not been retconned since they all were left shady from the beginning. The other Org members believed that Kingdom Hearts was built to give them hearts, but that was never Xemnas' goal to begin with and obtaining KH to become a higher existence ist the central goal that encompasses all main Xehanort-incarnations. Ansem SoD also wanted the KH from KH 1 to become an all-powerful being.

I wouldn't say "late" or "poorly" since the hints and foreshadowing parts were already there, so this "reveal" wasn't much of a surprise for me but rather a logical conclusion to things I already interpreted and theorized before.
I speculated already in 2010 (and incorporated those thoughts into my FanFic when I planned it out in early 2011), that hearts can be formed, grow and born otherwise as solely from Kingdom Hearts itself.