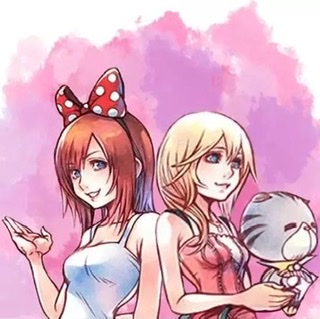 Joined

Jun 17, 2007
Messages

5,379
Awards

8
Age

30
Location
Re: .:~The Stars Are Shining Graphics~:.
Hi. Good you make me a sig. I'd like my name on it and a Star on it plus the ultima keyblade and I don't feel right sending a photo of me but I'll describe myself and could you make me...

Short brown wavy hair

tan to white skin rater pale

tall

blue eyes

long legs

always wher my blue athletic watch but thats not that important

O and my favorite color is blue

skiny

could I be holding the ultima Keyblade

could the background be a pale sky baby blue

Thank you I'll appreciate your work no matter what you do cause you made time to make it for me thanks.

Thank You I appreciate it.
Which artist would you like to do it? We have a template on the first page.
And it sounds good, but it would be a heck of a lot easier for us if you sent us a pic of yourself that we can work with.
I'd like to request a sig Reflection.

It's pretty open ended, my only request is that it's reasonably simple and matches the colors of my avatar. Other then then, specifics are up to you.

Thank you.
up to me, huh?
well golly, that sounds fun =]
...I'll get working on it!