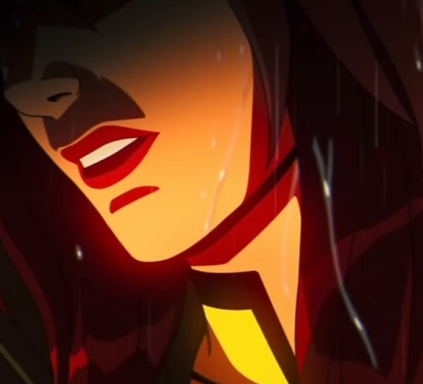 Captain Marvel is a lesbian send tweet
Joined

Apr 22, 2007
Messages

6,655
Awards

6
Age

28
Re: The World Ends With You
I am honored to join such a long time lasting club!

A sequel would be rather interesting, but I am not sure on what direction they could take the story? Was there some sort of a teaser of sequal thou?
[video=youtube;2SYnjJvTFQ0]https://www.youtube.com/watch?v=2SYnjJvTFQ0[/video]
iOS port had a secret ending. Pretty much doesn't start until the last 7 seconds, since the rest is from the original.
In addition to that, however, we know Neku's Reaper Games aren't the first to ever happen, so it's possible we could see prequels and such. Plus, I believe some of the reports hinted at possible stories for other installments (but it's been so long since I layed it, so I could be wrong here).
I love all those twist and turns the story had to offer, and I some parts the story git pretty deep. Talking about human communication, individualism and etc... Man I love when games make you think about the world and how it really works.

I was also little surprised how dark and twisted the world in that game was(Joshua was creepy as heck!). It was positive surprise thou.

"The world ends with you phones, you gotta broaden your horizons!"

I just burst to laughter when Neku said this line:"I need more zippers."

Oh Nomura, you and your zippers and belts.

The symbolism that was connected to the opening movie in the end was just so beautiful:
Yeah, the story is by far still one of my favorite stories ever. The characters, the twists, how everything came together, the development - hell, TWEWY kind of comes off as an SE version of a Persona game. At least, to me it does.
After playing TWEWY I just had to play Dream Drop Distance a little bit. I watched all the cutscenes with the TWEWY crew and man, I love DDD so much more know! DDD is my second favorite KH, but after playing TWEWY, I love it even more. They TWEWY crew fit there so well and now I understand all the TWEWY hints. Man, Traverse Town even has the CAT grafiti! Shibuya in KHIII, pls Nomura.
I actually used to think TWEWY wouldn't fit in the series until the crew got announced for DDD. Now, I can't imagine Traverse Town without them. Shibuya really should return in KH3.