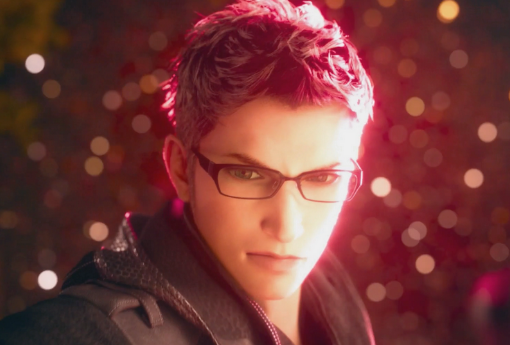 Joined

Jun 23, 2017
Messages

463
Awards

0
Age

29
WAIIIT. Before you start jumping on my throat stating that Nomura said there won't be a final mix, let me say: I agree. I don't care about the title. However I have a theory I want to submit.
First of all, we got this interview during the release of ReMind:

So, I will assume that there will be some sort of a definitive edition of KH3 on ps5.
My theory will show you that it might be possible that this definitive edition will modify a bit the order of the scenes in order to fit ReMind during the final battle of the main story.
Two things makes me think that:
1. Remind forces us to replay the fight against all 13 darknesses with new scenes. Okay. That's fine. People who bought ReMind needed to refresh their memories maybe. But what if that was just a cheap plot trick to allow people to view the new content without having to restart a new game? What if that's not the final form of the scenario?
2. Remember this moment?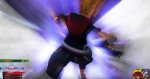 Did you understand what happened? Xehanort charges an attack, Sora dies. Then Donald and Goofy bring him to life? Then Sora wakes up like nothing happened and wins???I was as confused as during the Tear in Time that happened against the Deamon Tide. And what if that was moment was supposed to be a second Tear in Time?
Bear with me for a moment. Here is how I imagine the definitive edition of KH3 could present to us the ReMind scenario. Note that I will simply rearrange the scenes without modifying them.
INTRO OF REMIND:
These scenes could be dispatched as interlude in the main game. No need for them to be the intro of remind.
MAIN SCENARIO KEYBLADE GRAVEYARD:
Keyblade graveyard will contain all the new scenes of ReMind as well as the playable characters.
- For Riku vs Xigbar/Riku Replica it works as there is no influence from future Sora
- For Mickey vs Marluxia/Larxene/Luxord it works as well.
- For Aqua/Ventus vs Vanitas/Terranort it works as well.
- For Riku/Mickey vs Ansem/Xemnas/YoungXehanort it works as well.
- Only Axel/Kairi vs Xemnas/Saix could be a problem. In this scene, future Sora dives into his heart and frees Roxas and Xion before trying to retrieve the Recusant sigil from Xemnas. This could simply be regular Sora who does that, the same way he did it for Ven. No need for it to be future Sora.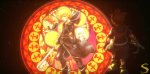 So you see that all the keyblade graveyard could be integrated into the main scenario.Now what about the final boss?
MAIN SCENARIO FINAL BOSS
One thing I find annoying in ReMind is that the gorgeous fight when you control all the gardians happens AFTER the player already defeated xehanort. This destroy all the climax in my opinion. Imagine how gorgeous it could be if this was added as part of the final boss. Here are the changes.
- Sora tries to defeat Xehanort with Donald and Goofy.
- Xehanort charges its attack and defeat Sora.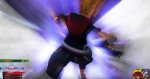 - NOW comes the change. Sora arrives in the final world again and Chirithy explains the power of waking.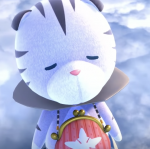 - Sora travels back in time and visits the station of everyone until the fight with Xehanort and Lingering Will. Sora gets taken by the darkness until Terra's heart saves him. No Keyblade Graveyard. Sora simply sees Kairi getting killed again and arrives back at Scala.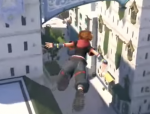 great oportunity to explore a bit
- Fight of the Gardians: Badass music. This is great in my opinion as there is still a lot of suspens since we never saw they survived nor xehanort being defeated.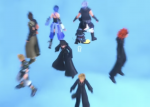 - Kairi brought back and final strike against xehanort.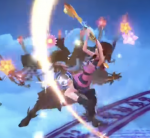 - Sora wakes up with Donald and Goofy having used the Power of Waking to change the course of history again, he finally gets the strength to defeat Xehanort.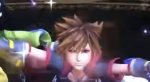 End of the game where Sora tells that Kairi is out there alone in the Final World and will bring her back. And of course, we immediately see the second ending.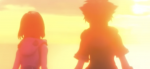 That's it. I would like to hear your thought about that. It's not perfect. There are of course some inconsistencies, but this new arrangement of scenes adds a better climax in my opinion and could happen. Remember, no scene was modified. Only their location in the main story.