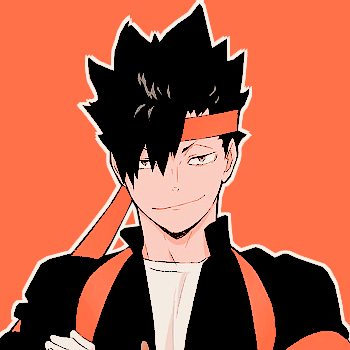 Joined

Jul 3, 2008
Messages

4,902
Awards

1
Wait, Relix...I'm looking at the timeline now, and it's a little off. Look at this part:

She didn't say that. She just promised she'd come back someday, and the timeline doesn't even mention her saying that.

Thus, I think this timeline is just interpretive to an extent, and shouldn't be taken at face value. And the fact it says "Xehanort" stabbed himself with the Keyblade instead of MX is also strange.
The timeline is just a marker of sorts, to give a run-down of what happened and some insight to things we didn't hear or see, imo. Plus I don't see why'd they call him "Master" Xehanort when they already established they won't be showing him respect anymore.
But yea, it definitely could have been MX. I just don't think it would make sense for him to screw up. He's done it properly before.
He's done it with only his heart though. I don't think he'd know what would happen if he'd do it with two heart, hence the surprising results. Plus in Secret Ending he wasn't upset of what happened. He said he was patient, and that he had other tricks up his sleeves as if saying that it wasn't a setback for him. I'm just taking what the game said until something says otherwise.
I'm not saying that Terra was ALWAYS connected to Riku. I'm saying that just as Ven joined with Sora's heart to continue onward, Terra decided to become part of Riku's. And the scene of Xehanort becoming a Heartless was never shown either, so this part could come right after.
But you are saying he DOES connect to Riku in a way that has only been done by Ven and Sora in the most unique circumstance. The only way that the game itself has shown any room for Terra to enter Riku's heart is when Ansem SoD entered as well. Other than that you are assuming that Terra can connect to Riku's heart without prior knowledge of it. Ven met Sora's heart before in the beginning of BBS and that's what made the connection in the end more understandable. Now you're saying that Terra being in Riku after Xehanort's Heartless went into Riku's heart is less possible than Terra pulling a Ven? Come on now. At least give Nomura credit to make Terra and Riku's relationship more unique rather than an exact copy of Ven and Sora's.
Oh, and here's something I realized about hearts joining together:

*Ven joins with Sora, no change in appearance
*Xehanort joins with Terra, change in appearance
*Kairi joins with Sora (KH1), no change in appearance.

It seems that when one is being POSSESSED by another's heart, the appearance change, otherwise it doesn't. So although Eraqus is in Terra, his appearance is the same.
Yeah I think the appearance is changed if the hearts are acting together as 1 heart.