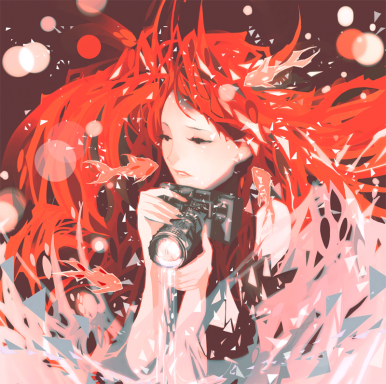 Joined

Aug 29, 2020
Messages

26
Awards

0
The true Yozora and his name
The premise is that Yozora's heart was transferred (like Luxu and Terranort) into the Riku lookalike body that we see in Verum Rex, Yozora secret ending, and Remind; Yozora's Original Body would've looked like Sora; The original Heart that belonged to the Riku lookalike body is named a Latin word for sword
Here's why I believe that Yozora isn't the original owner of the body and that his heart was transferred into it.
Yozora: "This isn't what I really look like"
Yozora says straight up that he doesn't actually look like what he appears.
Yozora: "how did you recognize me as Yozora?"
Yozora is surprised not that Sora knows who he is, but that he specifically knows that his name is Yozora implying that knowing this information is not common.
The Nameless Star: "He's been changed beyond recognition—his heart replaced with another's."
The person that the Nameless Star is talking about is, in all likelyhood, Yozora, or at least the Riku lookalike body that Yozora currently inhabits. But with this, it's clear that a heart transfer did actually happen.
Now why do I believe that Yozora's original Body looks like Sora? In the Toy Story world, Rex and Hamm recognize Sora as Yozora. This is odd because it is clear that Sora does not look like him. He looks a lot more like Riku, which they even say. So why do they think that Sora looks like Yozora? Simple. They must've seen that he looked like that when they were playing the videogame. This is, of course, assuming that the videogame accurately depicts things that happened to Yozora, but I think that it probably does.
lastly, what makes me think that the name of the Riku lookalike body and the heart that originally owned it is Latin for Sword? In a cut cutscene, Rex not only mistakes Sora for Yozora, but also mistakes Donald and Goofy as Magia and Aegis, calling them Yozora's "super sidekicks" implying that those are the names of the two other male characters in the Verum Rex trailer.
Link to cutscene
. In latin, Magia means magic, and Aegis means shield. In the Verum Rex trailer, the companion with two rapier looking lazer swords uses what seems to be a lightnigh attack (magic) on the gigas, while the other (the one with the glasses) creates green barriers (shield) to defend himself and his companions. At the start of KH1 you are to choose between a shield, a staff, and a sword. Magia and Aegis are represented by the staff and shield which leaves the sword. Google translate gives us a few options as to the translation of Sword: Gladio, Gladius, Ferrum, Ensis, Mucro, Telum, Harpe, and Machaera. It's probably one of these or some variation of one.
Links to my other theories:
Yozora and Nameless Star Parallel Riku and Sora from DDD
Yozora and Nameless Star Parallel Roxas and Xion
The Gigas are like Disney characters, but for Verum Rex
Last edited: