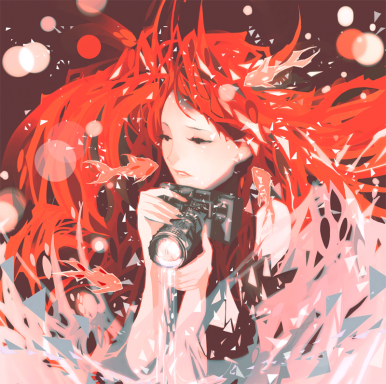 Joined

Aug 29, 2020
Messages

26
Awards

0
In Remind, Yozora tells Sora that he was told to "save Sora". He proceeds to then fight Sora, and depending on who wins, he either gives up and says, "I guess my powers aren't needed yet" (the ending where Sora wins), or "Sorry, but I don't lose" then crystalizes Sora (the ending where Yozora wins). The ending where Sora wins is the true ending, but that doesn't mean we can't glean information out of the other ending.
So, presumably, crystalizing Sora is a part of saving Sora. So, what then, does it do? I don't think it's a far fetched Idea to think that it is meant to preserve that crystalized person. The reason to preserve Sora is because he is fading away. Or at least not to fade away further like we see at the end of KH3.
If Yozora Wins he says, "Sorry, but I don't lose". This shows that he thinks very highly of himself. After Sora gets crystalized he says, "I will save you". He is clearly very determined to accomplish his goal, so why then does he behave the way he does in the true ending. After losing he says, "I guess my powers aren't needed yet". I know he lost, but why, if he is so determined, does he just so easily accept the fact that he isn't able to crystalize Sora. It all makes sense if he thinks Sora is fading away and he is trying to prevent that. Considering his apparent high opinion of himself, the fact that Sora is able to beat him proves to him that Sora is still powerful and nowhere close to fading away entirely. And only when Sora is closer to fading away will his powers be needed.
Other thoughts:
We've seen crystalization happen twice previously. Once when Roxas destroys Xion in 358/2 where Xion crystalizes, but then crumbles to return to Sora. The second time it happens is when Xehanort shatters Kairi to provoke Sora in KH3. Before she shatters, she briefly crystalizes. I point this out to inform you that I know about these times and because neither of these situations are really very similar to each other or to Sora's crystalization, I don't think this contradicts my theory. The only thing that I can think of that they are alike in any way is that they all involve hearts. After crumbling, Xion heart returns to Sora; after Xehanort shatters Kairi, the pieces of her heart are scattered; and if my theory that
Yozora has the power of waking
is true, then Sora vs Yozora all takes place inside of Sora's heart. Whether this matters or not, I don't know.
Links to my other theories:
Yozora and Nameless Star Parallel Riku and Sora from DDD
Yozora and Nameless Star Parallel Roxas and Xion
The Gigas are like Disney characters, but for Verum Rex
Theory about Yozora being a heart transfer/real name/true appearance
Comprehensive Analysis on the Verum Rex videogame back cover