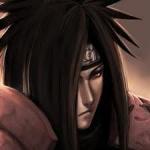 Joined

Nov 28, 2008
Messages

6,422
Awards

1
Wow.. Such a complex story... I wonder if any children younger than teens are understand about the whole thing... Anyway, it's a great post!
True, i'll be glad when the Xehanort saga is over so some of this complexity will end
But one thing still confuses me.. You said that during his early sleep, Ven connected to Sora's newborn heart? When was it? The "awakening" time? (whatever it called..)
That's exactly when it happened. The mysterious voice speaking to Ven in the awakening time at the begining of BBS was Sora's newly born heart speaking to Ven.
You see the awakening is like a representation of a person's heart. This was proven because in the awakening at the begining of BBS, ven's awakening was missing a huge chunk. This chunk of his awakening was the dark part of his heart, Vanitas, missing.
But as you saw when Sora's heart spoke to Ven that gap began to fill up with light and the awakening became complete with an image of Ven on it. This represented Sora's heart connecting to Ven and filling the gap left by Vanitas, thus allowing the awakening/Ven's heart to survive.
Oh yeah, I'm also wondering if anyone could explain to me how can Riku's fighting stance is similar to Van's? Not important though.. I'm just curious..
It's really not important. MX used a similar fighting style so either it's common among dark keyblade wielders, or it's a style used by those who were kind trained under MX.