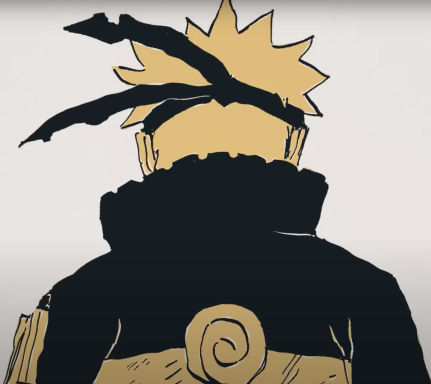 Everyone wants to talk. No one wants to listen.
Staff member
Joined

Dec 15, 2005
Messages

9,562
Awards

10
Age

33
Location
Trust is [NOT] Resolute
[post-apocalyptic kingdom hearts roleplay]
[GM(s): Dari, purgatory, Lumine]
[Link to Sign-Ups]

∞ -
Luxu's Prelude
​
Destiny islands was the very first Harrowed End that billowed into existence. This prompted the end of days, and from that inverted world did a trickle effect between it and the realm of darkness became apparent. The harrowed ends brought forth heartless on a completely different level in comparison to regular stragglers found on worlds. Worlds composed of darkness in direct connection to the very realm, more spawned and came forward and began to overrun neighboring worlds. This ultimately brought despondence to the citizens, losing heart quite literally, which spelled woe for the worlds themselves. When the world loses it's heart, it becomes a harrowed end, be it by the residents or diminishing the light from the worlds core, both can trigger it. This is a truth that's long since escaped the memory of those awake now, but the real question needing an answer, is how to stop it? How can they repair the damage done? How can they restore the worlds?

Theres something important you should know.

Against the overwhelming darkness, pilars of light, that the master dubbed "Resolutes" where a blessing, something of legends, except alive. With a resolve worthy and crafted from their individual lights, they existed now to step the tide in the state of this "New World". I'm taking the reigns from the master for now. Didn't catch my name?

It's Luxu, and you definitely don't remember me. I think it's finally time for them to wake up and well, race against the clock. We've done some irreparable things, some good, some bad, and some downright awful things in efforts to save as many lives as we could. The master thought it best, before he left us, to wipe the last 11 of our memories before he vanished into the future to wait for us, save for the last message from him. I just hope it's enough...I just hope the master was right in reseting their memories, their training, their relationships, and camaraderie over to be complete strangers, it's not my place to question it, but one among them is my priority and even I don't know who it is. The master only told me, zero, one, two, three, and four about a traitor, that bold one will be the one to whom I entrust the master's will with and will become my apprentice.

I'm simply here to watch for now and remain out of sight. With keyblade in hand and this box, none of you will ever find me until I want you to find me. I'll be watching, now...

Wake.
[Chapter 1]
Awake In The New World
[Check Your PMs for Start Point peeps]


​
The sky was crying.

It was amazing how a single drop felt a first, quickly multiplied and became countless thousands. The sound of the ocean was there, but tame. The sea breeze carried with it a tainted scent, as the eyes that capture all of it belonged to a man. He was tall, stark, and a brunette haired dude. His eyes were gray, and they possessed a crazy shine in them, with hands that clutched an umbrella tightly. Recalling a hooded man, coated in black, and an unfamiliar backdrop in his memory. He felt so odd, it was only him he could remember.


"Master...you were right...but why here of all places..."


Tears filled his eyes, and he began to sob uncontrollably, a shriek of despair as the gravity of what actually was happening started to sink in. Destiny Islands, he'd recognize the trunk of the tree split in half, the sands were white and purple, the ocean had gone dark. Looking out at the very waters, darkness had tainted even the very water turning it a deep purple color. This wasn't the place where he'd grown up, this was the first harrowed end to ever grace the worlds.

Looking up at the sky, his eyes widened. Almost completely clear, far and few stars remained, filled to the brim with deep purple blotches, the number of harrowed ends...was STAGGERING compared to the lights that remained. Clutching his head, he simply couldn't remember anything from the recent years, but the memory of the master stuck out in his mind front and center until he finally gave it his full attention.


"If that is what the master wishes for me to do...then so be it...but first things first..."
holding the umbrella in his hand and holding his open hand to purge his keyblade as the shadows starting to swarm inbound.
"How do I get off this rock..?"


His name was
Ð. Of the resolutes that the master spoke of he was Zero - Untouchable. He didn't really understand what that meant, his "light" as the master said in memories older than from recent years, simply said it was because one day in the future it would be important, well, better to understand it now than never. Wondering if these heartless could touch him, instead he simply chose to run away. He was on a harrowed end and here he couldn't afford to attempt to fight these mobs without anyone else here.



"This place must be disassociated from Time...well then, looks like I can't just "rewind" the state of the world, a manual fix seems like whats needed, but...how?"




Ð remembered something else, he too was given a name of someone in his memories. Supposed to look out for them, to make matters worse there was apparently a dissenter among them? He stopped short at the edge of the world with a mob still behind him, and turning his head. Taking stance, he lost footing from his turn and fell backwards, the heartless and lunged forward as a group. What felt like he should've hit the ground,
Ð instead was floating?? And sprung forward and propelled himself towards the sky and floated upward and held himself in place. Was this some kind of trick with the harrowed ends?
"So I can't use my time resolve, I can't use magic, but I can float? Weird."

he was floating backwards, flipping his Ethernal over, he purged a small portal of light as he was backwards floating towards it.

"I'll find the answer master, it's a promise."