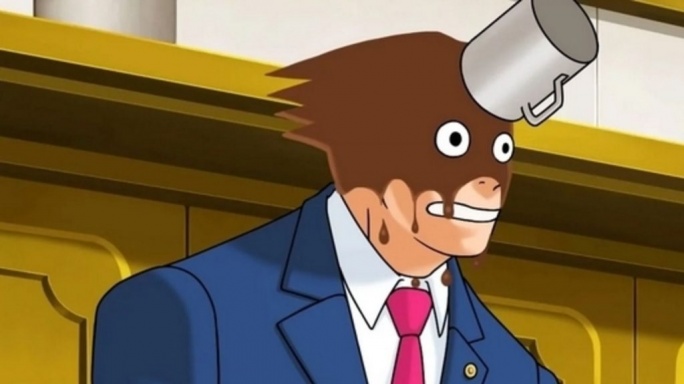 Joined

Aug 1, 2017
Messages

844
Awards

8
Location
-I actually shipped Matt/Sora well before it became canon & yet grew to hate the ship afterwards because of how badly they bungled it. It was simply 1 of the laziest/ most half-assed examples of a canon pairing I've seen. Honestly, for much of Digimon season 2 my biggest issue was the disappointment in how little we see of the older kids & what going on in their lives so by the time the Christmas episode rolls around & Sora rejects Tai for Matt, my reaction was more along the lines of "What the heck have I been missing?"

But yeah, it was way worse than that in hindsight. Matt & Sora got together with little fanfare & about as much build-up. Season 2 for the remainder of it's run couldn't be bothered to do much of anything to justify the new relationship, showing the 2 together or proving why they're meant to be. The show straight up didn't care, it decreed a pairing as canon, demanded the audience get over it, & moved on to other topics.

Tri didn't help matters one bit & if anything exasperated the issue. It's clear that the Tri staff didn't want to touch the subject with a 10 foot pole if they could avoid it. But the lack of attention given to Matt/Sora just makes the alleged endgame all the more bewildering & impossible for the audience to get behind.

& hey yeah, what was up with Tai's rejection anyway? Like what was even the point of that? They could've just had Tai not be interested in Sora at all & save themselves a lot of grief. It seriously undermined Matt/Sora by making the viewers feel sorry for Tai getting friendzoned & thus finding themselves preferring that ship instead.
The strangest thing about it was that Tri kinda reintroduced the whole triangle thingy without having any reason to do so. 02 shows the Christmas episode (which was not too well executed, but pretty clear in its message) and shows them being a couple at the end. Tri kinda starts with an angry awkwardness between Tai and Matt which is never explained and vanishes as quickly as every other random stuff Tri introduced, but still manages to overstay its welcome. It's made even worse when they kind of throw Sora between those two later and it's just painfully awkward to watch and I never really understood the reason to introduce all of this when they later just randomly throw Meiko in Tai's face at movie 5 - a girl he has hardly talked to (which is understandable because basically every interaction with her ends with her whining and needing to be consoled). The whole triangle thing was really unnecessary and pointless. I kind of accepted the Matt / Sora thing in the end but Tai was so much nicer to her, I couldn't really get her decision, but oh well.
And if it didn't shine through enough: Tri was awful and should never have existed.
I like the franchise, but .hack//sign was almost unbearable. Painfully slow pacing, annoying characters and the good parts about THE WORLD itself were too vague to be enjoyable. It bored the hell out of me.
If it's not Slice of Life, I really dislike ongoing anime / manga series that don't have some kind of common thread. Those separation in arcs which have nothing to do with each other mostly just doesn't cut it.
Rave Master is infinitely better than Fairy Tail and deserves a much better anime than the mess it got.