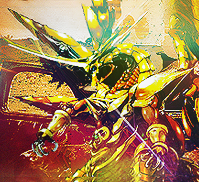 doWnloAd ProgoNOSKES 99% cOMplETeD
Joined

May 10, 2006
Messages

11,535
Awards

8
Location
Website
Ultra Rose Prologue
In a realm all its own called Orsa, there are numerous worlds and each one of them is a tale to be told. In particular this specific planet is named Yureaty, a mystical place where magic and various spiritual forces have formed a lifestyle for the planets inhabitants. The people of Yureaty have both grown accustomed to magic and the expansive awe that such a force can bestow upon the world to cause a natural order of life, death and certainly that which lies in between.
For many thousands of years worth of time the cycle of magic, life and death has remained manageable for the Yureatyns as a single object has has always kept the balance between aether and nether equal. This object has been called the Ultra Rose since anybody can remember, forwarding the fact that it has nearly always existed in the minds of just about everybody on the planet. So long as the Ultra Rose remains intact life can continue and peace can be maintained. It may be true that on any world the possibility of a perfect world seems impossible but for the Yureayns conflict has remained at a minimum.
Everybody in the mystical land of Yureaty knows that regardless of what happens, the magics and spiritual forces that drive the world will not fail them, not as long as the Ultra Rose stands. As far as anyone is concerned, this is something that will be safe for something close to an eternity, as there are few who know where this object is and even fewer who might slip up and have cause to reveal the location.
Long ago the Ultra Rose Council was established by the Ultra Rose itself, which acted as a sentient manifestation to select individuals to guard the location of the Ultra Rose and the secrets it held that balances the flow of nether and aether. Through the ages the council made sure that each part of the world was safe by placing one of the five members in sectors to monitor those whom would wish to transform the planet, or those who for years have been trying to overthrow the council, find the location of the Ultra Rose and take over the very essence of the planet for their own whims...
The Dragon-Soules
As Yureaty is a world where there is an abundance of magic and other mystical phenomena taking place, the idea of dragons existing shouldn't be too difficult for the minds of the Yureatyns to comprehend. Prophecies of the planet falling into peril have always been spoken of among the three races. The times when dragons are to awaken and choose their partners has come. The dragons of legend have awakened to bestow upon individuals the power to change the world. Beings that are destined to have a dragon partner are called those of the Dragon-Soule.
With this being a new reality in the past 110 years to present day of Yureaty, many dragons have awakened from their slumber, seeking out a partner to share its essence with. In fact the very essence and soul of each dragon is intertwined with the Dragon-Soule that causes a shared sentience between the two beings. A Dragon-Soule might very well have a darkened heart and only care to bring himself or herself to power, doing what they please to advance in life. If this is so their partner dragon more than likely is evil just like the soul it connected with.
The dragons and their partners are strongest when near each other as their souls influence one another. Magic flowing around the soul of the dragon is imbued within the Dragon-Soule to produce Those chosen are beings with vast magical capabilities from having access to the a dual soul. When separated from their dragon, a Dragon-Soule must rely more heavily on their weapon.
The Legend of Recreation
Unbeknownst to the inhabitants upon Yureaty, internal conflict has arisen between the Council members causing an uncertainty about the future of the planet. Monsters have become more violent, untamed and hordes of them have been appearing at obscure locations around the world. Some rumor that is part of the Legend of Recreation, a period where magic will act to bring evil to its knees and restore the world after cleansing evil. Others have rumored that the legend states that when the beasts of old arise, the Ultra Rose will be no more. With so much broken information there has even been talk of the Ultra Rose Council being involved, though in reality it is the act of a single man. He was once one of the council but an underlying prophecy about creation caused him to leave and head down a path of legendary death and destruction. He has been behind the recent attacks on cities, and places known to house both ancient deities, and spiritual forces that could render entire regions desolate in hours. If the Ultra Rose is being affected, great disaster might be coming to Yureaty, bringing it to a time that calls for drastic change, no matter how absurd to the people it may be.
Yureaty now hangs in the balance of the Legend of Creation Crisis and the rise of the Dragon-Soule. Will the world be restored to prior content and peace, fall into tragedy, or end up in a new age altogether?? This is what will be decided.
~Races~
Orsanite
This race is abundant on most worlds that exist within Orsa. They are closest to human beings in anatomy and often are skilled in the manipulation of every type of magic as their souls have properties blessed specifically by the Ultra Rose. An Orsanite could have nearly any type of skin, hair, body build etc and often, magic further influences the way an Orsanite looks. As for aspirations, like any race the thoughts and desires of an individual can also vary but Orsanites have a huge drive to accomplish what others say they cannot. Such beings aren't the strongest, or fastest of the three races but their ability to regenerate from even near fatal wounds with rest is phenomenal among the three races.
Majdraan
The Majdraan are enigmatic beings that are rumored to be an off shoot from plant-life being fused with souls and a sentient nature. Their bodily appearances can vary but always end having some color of skin that is either green or in general resemble for kind of plant. Its even possible for these beings to have plants growing on their bodies. They are strongest during the day when the light of the sun is out but can be injured rapidly by fire based magic and ice type magic. Majdraan have an incredible attachment to nature that often gives them great insight on many situations that are occurring around the planet. It should also be noted that Majdraan have eight eyes but all of them aren't always on their faces...
Shar'ren
A race where folly can mean death...Shar'ren are more violent than the other races yet mentally sharper, being fueled by raw emotion. These beings are relatively short and have a different anatomy than the Orsanites. The tallest Shar'ren in history was only recorded to be 5'2. Their bone structures and muscles are more durable and malleable, making them on average stronger than Orsanites and a lot more flexible. They can pick up speed during movement quite fast but being shorter and denser also causes the Shar'ren to tire out from physical exertion quicker than both the Orsanites and Majdraan. Magic comes naturally to the Shar'ren but is used by them to most often to imbue objects and weapons with mystical force.
Template Information
You all have a choice of both being a Dragon-Soule, or Ultra Rose Council Member(PM me your template for one of the 4 spots)
Dragon-Soules have a dragon partners vary in size and shape. Some choose to stay in a baby dragon form and others like to be larger or in the middle. Dragons also have the ability to transform into several forms but this takes larger amounts of magical force to accomplish. Each dragon will have a choice of these elements; Earth, Wind, Water/Ice, Fire, Light, Darkness, Gravity, Lightning, Psionic, and Metal. I seriously want you all to use the given elements and not all pick the same element, so for now I will only allow two of the same element until further notice. The chosen element will also be the force that your character will control through magical, or spiritual properties that for the most part are focused through not only the dragon's body but some kind of weapon as a conduit.
Ultra Rose Council Members wield the pure force of one of the listed elements but they do not to need a weapon to focus it. Rather than a dragon partner, they possess the ability to transform into a mythical creature which could have varying stages. Some of them have a bond with another mythical animal, much like the Dragon-Soule do.
For now that really is all that you need to know, but seeing as this is the OOC thread, ask questions if and when you need to.
Dragon-Soule Template
Name:
Let's be creative eh??
Alias:
If you want one.
Age:
I'll be lenient with ages because of magic being involved.
Gender:
Do you have a serpent or an oyster??
Personality:
Who are you and why??
Race:
Select from the given choices
Appearance:
Pics are fine but I still want two paragraphs minimum for detail.
Dragon-Soule Weapon/s:
You are allowed two. Each weapon requires a detailed explanation of how your particular element is used.
Skills:
You may have two skills that aren't magical in nature.
Bio/How you met your dragon partner:
Your bio needn't be extremely long but mention of how you met your dragon and bonded with it is extremely important.
Dragon Name:
Let's be even MORE creative
Dragon Personality:
Dragons have feelings too.
Dragon Element:
Refer to character information. Also like with weapons explain your dragon's use of your selected element.
Dragon Appearances:
~~~~~~
Ultra Rose Council Member Template
Name:
Umm yea
Title:
This should reflect the personality of the Council Member.
Age:
Forces of the Ultra Rose enable these guys to be really old.
Gender:
Duh
Personality:
Let's be mature eh?? You're a Council Member for a reason.
Race:
1, 2 or 3~
Appearance:
Same as the other template scheme
Element:
You are allowed an element. Please describe how your Council Member is able to use magic to control and/or use this force.
Skills:
You may have four skills that aren't magical in nature.
Weapon/s:
Same as your element
Mythical Creature Name/Description:
This should be obvious
Transformation/Mythical Creature Appearance:
Have at it.
Creature Personality:
(only if not a transformation)
Bio:
No bio, if you get a spot I'll inform you via PM about this.
​
Last edited: