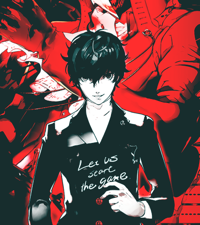 ᴋɪɴɢᴘɪɴ &#743
Joined

Mar 30, 2010
Messages

3,487
Awards

18
Website
Our team's coverage of KINGDOM HEARTS HD 1.5 ReMix at E3 continues, this time with a full list of voice credits for the KINGDOM HEARTS 358/2 Days theater! See if you can count how many are returning for their roles:
Roxas "No. XIII" - Jesse McCartney
Axel "No. VIII" - Quinton Flynn
Xion "No. XIV" & Kairi - Alyson Stoner
Xemnas "No. I" - Paul St. Peter
Xigbar "No. II" - James Patrick Stuart
Xaldin "No. III" - David Dayan Fisher
Vexen "No. IV" - Derek Stephen Prince
Lexaeus "No. V" - Dave Boat
Zexion "No. VI" - Vincent Corazza
Saix "No. VII" - Kirk Thornton
Demyx "No. IX" - Ryan O'Donohue
Luxord "No. X" - Robin Atkin Downes
Marluxia "No. XI" - Keith Ferguson
Larxene "No. XII" - Shanelle Gray
Ansem - Richard Epcar
DiZ - Corey Burton
Riku - David Gallagher
Naminé - Meaghan Jette Martin
Sora - Haley Joel Osment
Featuring the Disney character voice talents of:
Wayne Allwine
Tony Anselmo
Jeff Bennett
Jim Cummings
Bill Farmer
Jess Harnell
Bret Iwan
Kath Soucie
If you didn't count, or if you just aren't familiar with the game's voice cast, you should know that this is a full reprisal of the cast! What a way to stay true to the original game!
Itching to watch? You can preorder KINGDOM HEARTS HD 1.5 ReMIX now, which is released in less than 3 months; on September 10, 2013 in North America and September 13, 2013 in Europe.
Last edited by a moderator: