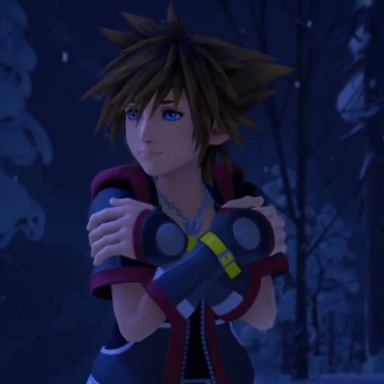 Joined

Feb 13, 2018
Messages

228
Awards

3
Age

26
Roxas Axel Xion Terra Aqua Ventus
It's weird to me how I feel about them so I will think as I write.
Before KH3 released, I used to have SO MUCH HOPE AND HYPE about all them returning!!! I really wanted to see their lifes again and know whats' about after them being saved. And when they
did
return in kh3 I felt really happy and satisfied
(after 2nd playthrough lol. cuz the first I hated it so much)
.
But yeah that was that. And now I really don't like the thought of them returning for more protagonism. I don't feel hyped at all thinking about playing with any of these characters anymore. They had their time to shine and they did in their games, and that's awesome, I loved it back then. But now, after seeing them RESSURRECT and/or PUT INTO PUPPETS, and after playing as them in Remind, I feel like everything is fine and I just don't need them with so much focus anymore.
And something in me says that what helps this line of though is that Union X has a really diverse and fun cast, I'd love to play as Ephemer and Skuld!
(not marluxia because he's a boss for me and forever will be. not brain cuz he's too npc vibes to ignore)
Honestly I feel like stories from RAX TA are done and gone, and that's okay to stick protagonism with those old characters
if
they are interesting enough and drags my interest once again in a new story arc. Is just that, I really like
> NEW <
things. so let me reiterate a previous statement: They had their time to shine and they did in their games, and that's okay, I loved it back then
because it was something NEW
, fresh, an unknown ground with new flashy attacks and animations, all this first-time encounters in disney worlds, and a different perspective on other characters than Sora/Riku!
Side games were always the games that dragged most of my curiosity, because they were really... new.
Now I understand. I just want someone new to play as. Kairi was really brief so it doesn't count... but I liked her moveset anyway.
Anyways...
How do you feel/think future protagonists in the franchise
(in this case protagonism = being playable)
?