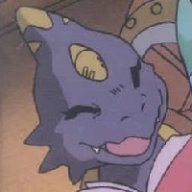 Joined

Jun 12, 2021
Messages

359
Awards

3
There's a big difference between how KH treats Disney characters and how it treats FF characters. For the most part the Disney characters are directly based on the films. The FF characters are not lifted from the games, instead most of them inhabit the original worlds and have completely different histories from the characters they're based on. This has made effectively made them into original characters in the skins of familiar characters.

So what if they had decided to go all the way and put true original characters in those roles instead? I don't think that there's much doubt that said roles could have been filled by OCs or even characters from other franchises. But from a marketing standpoint how much did the FF characters (regardless of how in-name-only they were) cross-promote the series?

And how would OCs have been treated differently? Would the Hollow Bastion Restoration Committee still have been phased out of the story?