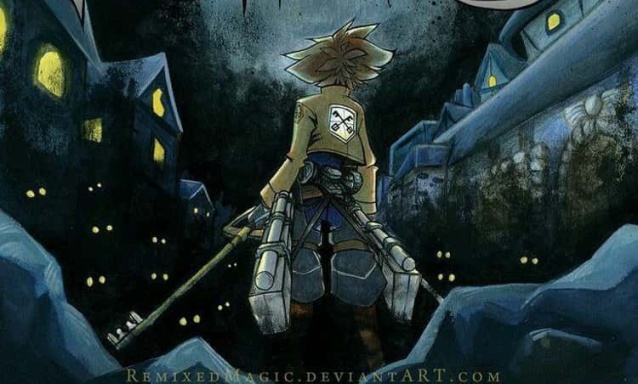 Joined

Jan 14, 2021
Messages

384
Awards

31
Age

29
Location
Imagine that we live in an alternate universe where Disney owns everything. Kingdom Hearts now has a near endless supply of movies,games etc to crossover with. Anything is possible and the only limit is our imagination. What would you like to see in this theoretical world? I've come up with some to get it started.

Animation:
Coraline- One of my favorite movies with a world that I think would be a lot of fun to explore in KH. Seeing the difference between the real world and the other world would fit really well with the series. And of course a boss fight with The Other Mother would be awesome.

Rango- Kingdom Hearts has never had a Western themed world and it possibly never will, but a Rango world would change that. With an unique atmosphere and a colorful cast of characters, it would be unlike anything previously seen in the series.

Books:
Harry Potter- Yes you read that right. A Harry Potter world based on the books and not the movies. Honestly I don't even have to explain why this would be a good idea. The best part is, if Disney owns Harry Potter, then J.K. Rowling is out of the picture.

Games:
Persona- While at first glance an M rated video game series might seem like a poor fit for KH, if you look past the mature themes that Persona deals with you'll find casts of characters that would fit right in with our favorite heroes and villains. Which characters do I think would work best? Teddy and Morgana are my picks.

What kind of crossovers can you dream up?