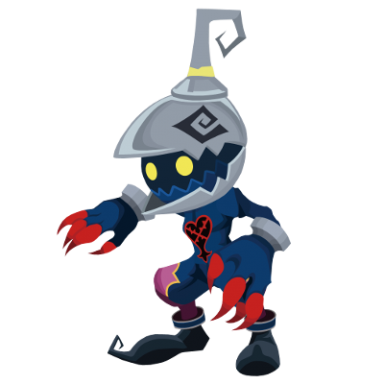 Joined

May 14, 2017
Messages

1,694
Awards

10
Location
Ursula's song in KH2. It's my least favorite song from Atlantica, the only redeeming part of it is "Sorry 'Mommy' your poopies are toast!". I find the other original songs fine I guess, swim this way is just really funny and the other one is forgettable (i don't remember what it's called actually and I'm deciding not to look it up) but Ursula's song is just the worst.
It's "Poopsies", but yeah, it sucks as a song. In my opinion the way the whole world was handled just felt like Nomura threw up his hands and said "Alright, they don't like the swimming controls and expansive rooms? bam! here's two rooms in a world that takes place in the OCEAN". Don't like the underwater combat? how about no heartless whatsoever, despite the world being positioned close to TWTNW on the world map, where the strongest enemies spawn.
Honestly makes me wish that they just gave us Neverland again instead of Atlantica, and have Ariel be the summon we get from Port Royale instead of Peter Pan. Ironically KH 3 would give us just that (Ariel is a summon found in The Caribbean) but it's too little too late).