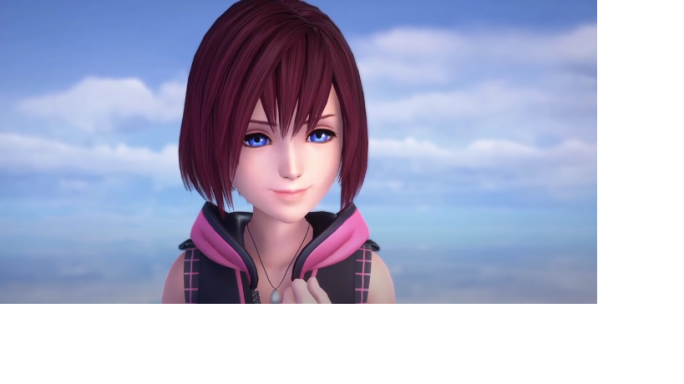 Joined

Feb 23, 2011
Messages

1,891
Awards

28
Age

30
Location
I agree with everyone here that I would much appreciate KHIIFM, BbSFM, a PS3 version of DDD, and cutscenes of Re:Coded. Worst case scenario, though, they could leave out the scenes of Coded altogether (as it wasn't that important, and material from it has been/could be covered in the other games, anyway), and just include cutscenes of DDD, but it has to be included somehow.

On the subject of the Mirage Arena, do you think there's any chance they might add a PS3 version of the Days multiplayer in it? That would be so awesome, I can't even- A playable version of Deep Dive represented in some way would also be nice.

As for other things I want: Well, a trailer, secret ending and/or playable demo for KHIII would be very much appreciated, but I don't know what are chances are for any of those. Hopefully they'll at least give us something, and if DDD is indeed playable, I wouldn't mind TWEWY bosses, or being able to talk to characters outside of cutscenes. NPCs! We NEED NPCs!

What else? Hmm... I wouldn't mind more going on with Kairi's role at the end. In the original KHII, she sort of just disappeared, but right when you "defeat" Xemnas, Kairi's in a pose hinting that she might have fought (or is getting ready to fight) him, too (which is clearly a gameplay and cutscene continuity error). TVTropes pointed that out, and I wouldn't mind them doing something with that to hint to her future training. Once again, I really doubt it, but I'm being optimistic here.

And maybe some hint of Xion in KHII, now that she's been added to the series? I know no one can remember her, but maybe they could add a Data battle of her, or even have something of her in Proof of Existence. The last one might not really work that well, but-

Oh, and I want the reunion of Sora, Riku, and Kairi to be slightly altered. Basically, I want it made clear that Sora is reduced to the state he's in by being reunited with Riku and Kairi both. -dodges bullets from SoRiku fans and Nostalgia Nazis-

And once again, I know a lot of this isn't likely to happen (and some probably shouldn't, tbh). But this is just my list of cool-but-never-gonna-happen-wishes. But really... as long as we get BbSFM, KHIIFM, and DDD (and Re:Coded, I guess) represented in some way, I'll be more than happy. Yeah...

Edit: Also, I wouldn't mind it if they changed lines like, "Yen Sid lives here?!" I know a lot of people have already pointed out the plotholes, but it couldn't hurt to mention it again. I'd also love if they changed the pronunciation of "X-Blade" to "Kye-Blade" (to get rid of confusion), but that'll probably never happen, either, so yeah.

On the off chance Re:Coded is playable, I wouldn't mind if they spammed the Eliminators less. Just sayin'. Those things could be pretty evil and cheap at times, so I would appreciate it if they weren't in as many System Sectors this time around.

I also would love Square for life if they added more Kairi references or scenes of her in DDD. I would like more Kairi scenes in general (like Riku and Kairi ones, since we're sorely lacking those), but at least have Sora look at his lucky charm in 3D or something. So far, it's the only game where he hasn't besides Re:Coded (which he didn't do for obvious reasons).

Okay, I swear I'm done now. Bye.
Last edited: