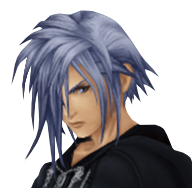 Joined

Dec 3, 2009
Messages

243
Awards

4
Location
So, now we are up to BBS. What would you change to improve the story of the game? Big or small, I'd love to hear thoughts. (When I was rewatching vids for this one, I think I got dizzy from lore overload XD)

Well, firstly whatever world each character starts in should be part one of the world's story, if the first world to visit is not optional. I do like the form of storytelling, where you get to see different points of view, but I do understand it could be annoying to revisit the exact same worlds, so I guess it depends.

For Terra (besides axing his chronic gullibility), I wouldn't want him to be possessed by Xehanort, but to be taken hold by the darkness he wields. That Xehanort's plan was to simply pass the darkness to another person, but to do that, the vessel needed to be open to darkness otherwise the person could not hold it. It cannot be given away, but has to be taken by someone in combat, defeating them, before it passes onto the victor. And maybe the name Xehanort could be more of a title than a legit name. Once Terra is corrupted by the darkness, the name is his. And also, instead of first meeting Xehanort at the start of BBS, at least leave it implied that he was someone who had frequently in the past showed admiration towards Terra.

For Ven's story, in the flashblack of Eraqus and Xehanort fight with them looking much younger than their current appearance. Make it look like Eraqus had years to think Xehanort gave up on creating the X-Blade, which is why he was welcomed to LoD. In regard to show, don't tell, let info on Ven's past slowly be uncovered throughout the story. No exposition dump from Xehanort.

I would throw out Enchanted Dominion and have Maleficent as a bigger antagonist in the game. Working with Xehanort, as an ally of his, and hoping to use him to gain access to Kingdom Hearts. And she is pitted more against Aqua to deter her from interfering with his plans, in different worlds. (I didn't like that we had the Sleeping Beauty storyline in the game as I prefer Maleficent's dragon form being her inner darkness unleashed by the evil keyblade in KH1, and not a form she could take on her own, like in the film.) Maybe Maleficent starts recruiting other villains, like Hook (as he somehow has a ship that can safely voyage passengers through worlds safely without using dark powers) and Hades to help her for KH1. Also, Aqua's "Master" status really doesn't seem to mean anything. I really don't see a point to it. It feels like her story is to watch helplessly as her friends suffer and unable to stop it. Perhaps because she had no role in the bad guy's immediate plans, unlike Terra and Ventus.

Maybe the game could have lightened up a bit on the foreshadowing stuff. I saw no point in some scenes, besides fanfare, like Lea and Isa appearance.
Last edited: