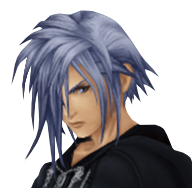 Joined

Dec 3, 2009
Messages

249
Awards

4
Location
Now here is Part 3 of my posts. So, what major or minor changes, would you make to the story of Kingdom Hearts 2?

I didn't like how the story telling of the Disney Worlds changed. In KHI, they were just settings for Sora and co., the KHII stories are now a miniature plot of the films, at least during the first visits.

Instead of the characters Hayner, Pence, and Olette, I'd have the Twilight Town trio be Final Fantasy characters (speaking of which, give Setzer his more FF6 accurate personality).

Also, I'd probably have Luxord perish on Port Royal (maybe he was present during part one), instead of TWTNW. I feel like three members getting defeated on the same world is enough. Also, try an utilize his time abilities better than a simple countdown. Like maybe he plants cards that could effect Sora's speed, making him faster, slower, or stop completely, for a time (but that is more gameplay than story).

I'd keep Maleficent dead. She was great in KHI, but now with more original villains, her role in the game was significantly reduced. I'm fine if Pete works in this insignificant manner, as it fits his character, but not Maleficent who seems to be more aimless in her role of the game. [Plus I can't stand the fact that she helped Sora and the others. It felt very OOC]

Kairi should have been able to call a Keyblade, herself. Not be handed one by Riku, as if he had a spare weapon for her to borrow.
Last edited: