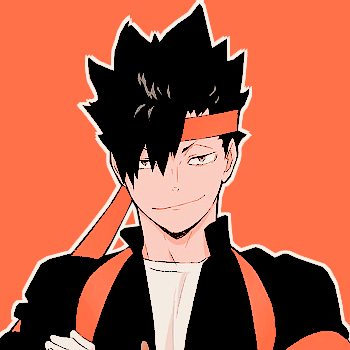 Joined

Jul 3, 2008
Messages

4,902
Awards

1
Alright, here me out. It's not much of a theory but more of me making observations and reading too into settings and dialogue.
In Riku's part of the story when he is in the World that Never Was. After he defeated the coated nightmare, Riku descends into darkness. Whether this darkness is his own or the darkness brought on by the nightmare within a nightmare that Ansem the Seeker of Darkness rambles about prior, he finds himself in darkness.
Now we've arrived to a similar setting, or atmosphere. Riku is facing "Ansem the Seeker of Darkness" and they both have this sort of glow about them. The way the conversation even begins is reminiscent of a past conversation: Terra and Master Xehanort's. Now going back to that conversation really fast Terra seems to have a plan of some sort up his sleeve, one that he is willing to pay at any cost. Now what if that cost was to take on Xehanort's form, darkness, what have you and push Riku to get to the point where he is by the end of the game. To hide himself in Riku's heart somewhat subtly, but how would Terra come up with such an idea? Where would he have gotten the confidence to do so? Perhaps he's seen it before or it was done to him? Alluding back to Master Xehanonrt and Terra's conversation and his comment, "Eraqus you sly fox." Eraqus has done this to Terra, maybe he passed on the knowledge on how to do so.
Now back to Ansem... Or Xehanort and Riku. This is post-KH1 Ansem Seeker of Darkness, the one that sleeps in Riku's heart and is, who is assume, pretty much a manifestation of darkness in Riku's heart and not the exact same Xehanort Seeker of Darkness who Riku encountered with the Young Xehanort and the one who was coated and attacked him and the King.
This Ansem appears to Riku after the events of Kingdom Hearts and tempts him, mocks him, guilts him, and pressures him to give in to the darkness. He does so in chain of memories, Riku wrestles with this darkness afterwards and well into Kingdom Hearts 2, taking on his form (which is the only tome we see Riku produce two keyblades by the way, yes the one he handed to Kairi, she didn't produce that. Riku did.), and Riku wrestles with him again in Dream Drop Distance once Riku is faced with self doubt and dire situations brought on by the Xehanorts. Now comes the same old "Xehanort" who confronts Riku and is pressing him to give in to darkness, telling him that the darkness can grant him power, and that he had the power to PROTECT those he cherished (words that Riku and Terra spoke of when they first met).
In this same conversation this "Xehanort" or "Ansem" tells Riku that when Riku saw him in the beginning of the game, he knew something was wrong and dove into Sora's dream without realizing, in the end taking a measure that can ultimately save the two. Because of this "Xehanort"'s presence at just the right moment.
Back to "Xehanort" and Riku's conversation. After "Xehanort" pretty much tells Riku he has failed to protect those he cherished, Riku comments on how the darkness consumed Xehanort and his keyblade. Now, stay with me, Riku just happens to say the following:
Riku: "You know... when I look at you... there's this memory that flashes back. The secret I said I'd keep when I was little. The main reason I kept dreaming about seeing the outside world was ' cause of him."
"Xehanort": "That...is your answer?"
Riku: "Yes. I know the way. Consume the darkness, return it to light."
"Xehanort": "You can try."
Those last couple lines can be interpreted many ways. I won't begin to talk about how I think about it.
Anyways, the guise of Xehanort was used to aid Riku in ways before. Ansem the Wise took on his appearance to help Riku through Castle Oblivion, but Riku soon caught on that the Xehanort he knew was much more dark. Now in this instance Riku is confronted by the Xehanort he is more familiar with but, albeit subtly this time around, he alludes to someone else he made a promise to, as though the closer he gets to Xehanort he identifies who he is more and more. And what I think this "Xehanort " is a part, a remnant, perhaps all of what's left of Terra, embracing his assimilation into Master Xehanort but using it to push Riku to confront the darkness in him, something that he couldn't do, and then overcome it. That is his plan.
Riku just now realizes what he is supposed to do, consume the darkness and return it to light. And now the one who's helped him reach this point urges him to try. It may be far fetched to think that Terra thought this plan out but perhaps it didn't go exactly the way he wanted it to. He probably put his faith in Riku, once Master Xehanort's plan involved Riku giving in to the darkness and caused Riku to lose his way perhaps Terra took it upon himself to put Riku back on the right path, giving Riku the chance to consume the darkness in his heart; something Terra didn't have a chance to do.
To throw in some defense, back-up, reassurance, build my case, what have you:
I recall a question posed to Nomura once:
Birth By Sleep Plot Mysteries Interview said:

-- Is that to say that there's a possibility that within Xehanort's Heartless, the darkness that sleeps in Riku's heart, there might remain something of Terra...?

Nomura: That's also a riddle connected to the next story,* so everyone please use your imagination
I used my imagination.