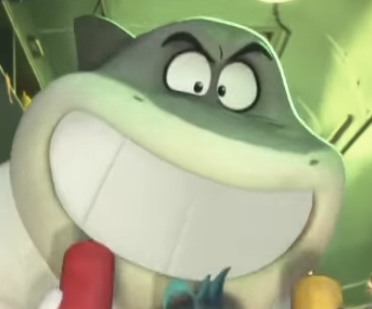 Joined

Feb 6, 2019
Messages

869
Awards

3
A while ago, I made a thread where we speculated where the keyholes of the other worlds in the series could be. Well, let's talk about it again only this time… why stop at the established worlds? Where would the keyholes be in any potential world, from any movie, series, etc.

My ideas for established worlds:
Disney Castle - the hall of the Cornerstone. Maybe even the Cornerstone itself.
Dwarf Woodlands - the dwarfs diamond mine.
Pranksters Paradise - the wishing star.
Castle of Dreams - the castle's clock.
Enchanted Dominion - ???
Beast's Castle - the ceiling painting in the ballroom.
Pridelands - inside Pride Rock.
Toy Box - ???
Cite De Cloches - the Court of Miracles.
Land of Dragons - that random shrine in the cave next to the village.
Monstropolis - ???
Deep Space - hidden in a star constellation.
Caribbean - Isla De Muerta treasure room.
Musketeers - Mont Saint-Michel.
Corona - the mural in Rapunzel's tower.
Game Central - inside the coding.
Arendelle - inside the ice cave from Frozen II.
San Fransokyo - ???

Now for the fun part, the potential worlds:

ANIMATED CANON
Sword in the Stone - …in the stone!
Jungle Book - King Louie's temple.
Pocahontas - Grandmother Willow's tree.
Emperor's New Groove - inside the palace somewhere.
Treasure Planet - hmm, I thought the most likely place would be Treasure Planet itself, but that would mean it gets destroyed alongside it, so I dunno.
Princess and the Frog - Evangeline.
Encanto - the lake where Abuela's husband died.
Strange World - Avalonia's heart.

PIXAR
A Bug's Life - inside the ant tunnels.
Finding Nemo - somewhere in the reef.
Up - Paradise Falls
Brave - the stone shrine or whatever that place is.
Soul - the portal to the Great Beyond.
Last edited: