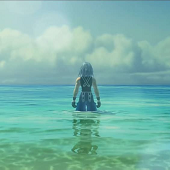 Joined

Nov 4, 2012
Messages

3,611
Awards

36
Mmm thats pretty judgemental of yourself isnt it?

Not gonna initiate to much into this as you seem to just be wanting a fight over politics. Which I personally dont want being dragged into KH.
I'm not sure how you got politics out of anything I said... Like...at all??? lol Unless simply the discussion of a male-male relationship is political to you??