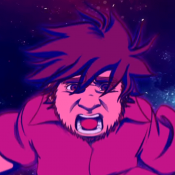 Joined

Dec 29, 2005
Messages

7,085
Awards

6
Assuming we aren't all PC gamers, what console are you looking to buy and why? I'm generally curious to see everyone's opinions/views on the subject since there haven't been a large deal of exclusives announced.

I'm personally getting the PS4 because it's cheaper than the Xbox One, has a FAR better deal for online play, might be able to stream PS1/2/3 games one day through the Cloud (or Gaikai as they are calling it), and I can play it offline if I am ever forced into a position where I have to drop cable/internet for a month due to financial problems without having to have it authorized every day.


(If you feel the desire to tell why you'll pick neither and buy a Wii U then by all means do so)


I'll probably be getting a Wii U as well down the road for Smash Bros. and Wind Waker HD.