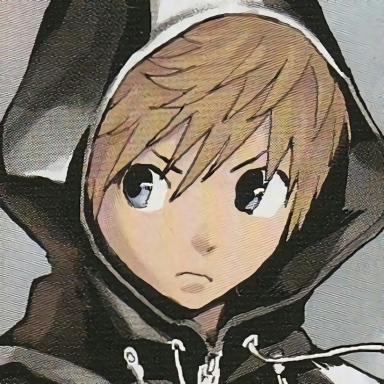 Joined

Dec 20, 2018
Messages

2,161
Awards

11
Age

34
Pooh's world in KH exists solely as a magical book that's been written by someone else. Therefore, Pooh & co. aren't technically real, in-universe. And yet, through the power of heart, they live happy lives. What other major character could relate to this? Xion! Her very existence is a natural abnormality and has been "written" into existence through memories and data that have since grown into their own uncertain being. What if we have Xion stumble into the world of the 100 Acre Woods and she travels across the forest with Pooh, completing odd jobs with his friends to earn a sense of accomplishment in the self. Pooh senses that Xion doubts her purpose in the world and feels unbelonging. He reminds her that even without their own destined purpose, he and his friends live fulfilling lives by merely doing what their heart craves. Pooh always desires honey, and as such, he always procures some. Through Pooh, Xion learns to develop her own self interests and pursue them to an end.

Xion can also meet Christopher Robin as an adult citizen of Radiant Garden who is Pooh's "author," and insists to her that he wrote the story of Pooh to be infinite and endless, so that Pooh can go on his own adventures, much like she should.
100 Acre Woods is one of those worlds that should have been in Days. Roxas and Xion are naive goobers. They would have fit in perfectly in this world and they would have taken every crisis that happens in Pooh's storybook seriously. From Pooh getting stuck in the door, to Rabbit's garden issues. They probably would have beat up Tigger thinking he was a Heartless destroying Rabbit's garden. Oh the beautiful chaos that could have happened if they had met Pooh and friends before. Now their too smart and mature to do anything majorly fun and chaotic there. Still I'd love to see RAX visit 100 Acre Woods.
1) The new Pixar film,

Onward

looks like a fantastic fit for a world in terms of exploration, magic and a new look for Sora and the gang. Check out the trailer if you haven't seen it:

2)

Toy Story 4.

Mainly because its theme of "growing up and moving on" could be appropriate to the upcoming battle between Sora and the Foretellers (Past vs. the Future) in KH4. The carnival would be a terrific open world for Sora to team with Woody and Bo Peep.

3)

Pocahontas!

Surprised this Disney animated classic hasn't been included in any games yet. Avoiding the cultural and historical sensitivity from the film with a Heartless subplot, I think the setting is beautiful and Pocahontas could be a magic-adept party member.
Too bad Sora didn't meet Bo Peep before. As for Pocahontas, perhaps it was too historically incorrect for them to want to touch in a KH game. Are there any other worlds that slap history in the face that Kingdom Hearts used?