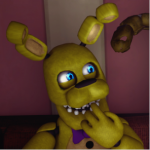 Trapped in the Source Filmmaker
Joined

Aug 5, 2013
Messages

3,282
Awards

2
Age

28
Re: Worlds of Kingdom Hearts - What worlds do you want to see in KH3?
That would be interesting but it would be jarring as well since the Tim Burton movie is live action and has a style that's drastically different. But who knows should Wonderland appear again the team behind KH3 can think of something.
Don't be ruling out live action films just yet. Pirates of the Caribbean was jarring but the new Kingdom Shader in KH3 is supposed to act as a natural blender and allow SDG to fit into the settings artistically. Seeing the newer Alice in Wonderland might just be a potential way to showcase this.
I'm terrified it'll be horrible like before, but I suppose its worth something if they put live action in and use it well.