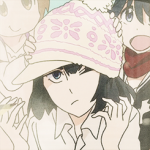 Hyped Ruler of Honnouji Academy
Joined

Jul 7, 2009
Messages

5,297
Awards

4
Age

30
Location
Re: Worlds of Kingdom Hearts - What worlds do you want to see in KH3?
Disney acquired Pixar and all its properties some years ago, and Buzz/Woody were planned as summons for KHII but scrapped so I can't see Toy Story as being a problem. I can't see there being a problem with two animal worlds either, as one would have a transformed Sora and I would imagine the Jungle Book world would have Sora untransformed (considering Mowgli is a human and the characters of BBS would have gone as humans).

As far as I'm concerned, the more-than-likely worlds are Tangled/Olympus/Twilight Town (obviously), Toy Story, Frozen, Lilo and Stitch (BBS foreshadowing), and Port Royal. I could see Jungle Book and The Sword in the Stone easily making it in as well because of BBS. Obviously time will tell, but I would bet money on (most of) those inclusions.
I dunno about
Lilo and Stitch
, considering how Stitch is in Radiant Garden by the time of KH2. My guess is that Stitch already went through everything with Lilo immediately after the events of BBS (after all it looks like he's heading straight for Earth/Hawaii during the end credits of BBS). If anything, I'd rather see Sora or TAV adopt Stitch into their own "ohana." However Frozen is definitely a shoe-in for the game, as is Jungle Book most likely.
I think/hope we go back to Agrabah one last time though, if only so we can finally get around to doing King of Thieves.