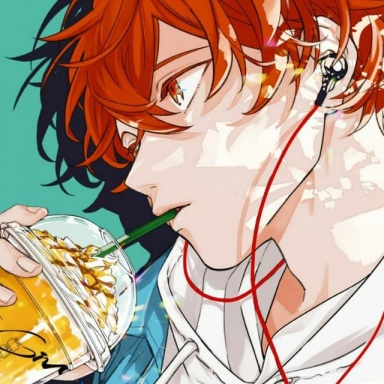 Joined

Jan 30, 2019
Messages

193
Awards

0
Age

24
I do remember my initial reaction to that line "take care of them" as being like really??? Terra?? But I like to think of it as being Eraqus's way of telling Terra that he recognizes him as a capable person, since it was clear Terra wanted to prove himself to Eraqus through out BBS. I'm not sure in what sense he belittled Aqua in this scene?

I definitely feel like that line could have been phrased better to not make it look like Ventus and Aqua were somehow lesser and needed supervision. I think it would have been better if had told them to all look after one another. Solidifying the three of them as being his legacy.
Definitely agree on this. It just rubbed me wrong how it makes it seem like Terra is the elder brother taking care of them, when he and Aqua seem to be of the same age and both are his kids. I also understand what they tried to do with how fragile Aqua looks at that scene, rushing to her master's side and looking as innocent as Ventus. In theory it could have been a good follow up to her breakdown at Destiny Islands for finally being back and showing some fragility to the character, but seeing her just stand there and accept her foster father and master kind of ignoring both of them only to give Terra the "talk" to look after them just did not fit for me.
Although honestly it's still pretty in character considering how Terra seemed to always be his favorite anyways. lol
(By the by, I know I'm coming of as a huge Aqua fan and while she is one of my favorites, I love the BBS trio and have a lot of love for Terra as well and it's definitely not his character's fault to be written in the way he is in 3. It's just that she's essentially the ONLY female character to be treated equally to the other main characters up to that point and it honestly felt to me that they kinda threw her to the side a bit on the endgame to redeem Terra, when there was space for both of them.)